SlashGear At CeBIT: SUGABABES Or No SUGABABES?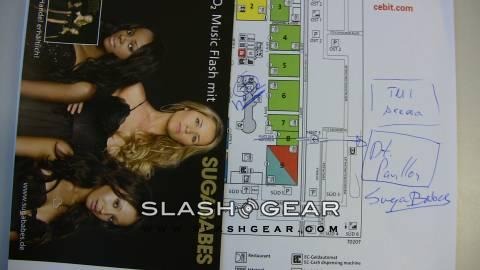 SUGABABES are performing tonight at an O2 sponsored party.  The weather just turned crappy – so I'm debating whether to attend.  What do you think?
https://www.youtube.com/watch?v=uv8831z8zrQ
I better decide quickly because only the first 1,000 get in; and the event starts in 45 minutes.  I gotta trek across the fair grounds just to get to it...ok, ok, I'll go.  Look for SUGABABES videos later.