SlashGear at CeBIT: Samsung F700 Hands-on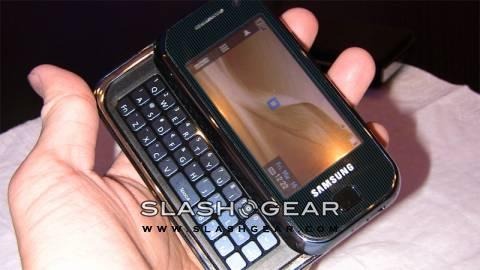 The Samsung Ultra Smart F700 has been more than adequately covered on SlashGear and My iPhone. What's been missing is our very own hands-on with the handset. Others have video coverage of the Ultra Smart F700, but none of them will show you what you're about to watch. Gizmodo ran an article titled "Samsung F700 Video Tease: Look, But Don't Touch." You'll see that this isn't the case, because I'm all over it!
[Vincent's observation] The Ultra Smart F700 will kick some major butt – LG Prada and iPhone watch your backs. The handset feels extremely compact, literally becomes one with your hand. The touch screen "vibrates" every time you touch it. The keypad feels really good to the fingers and offers a solid tactile feedback when pressed. If fingerprints drive you nuts, you're going to be busy whipping them off. The glossy material is sexy and attractive to look at, but it's also high maintenance to keep shiny.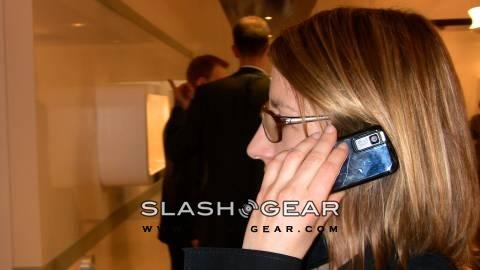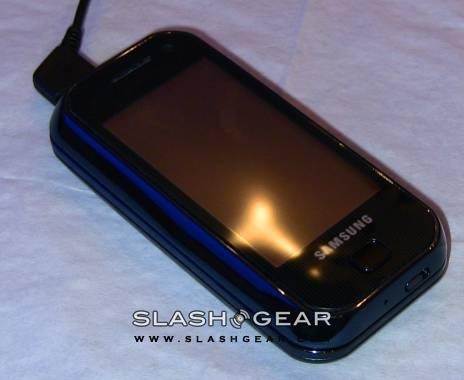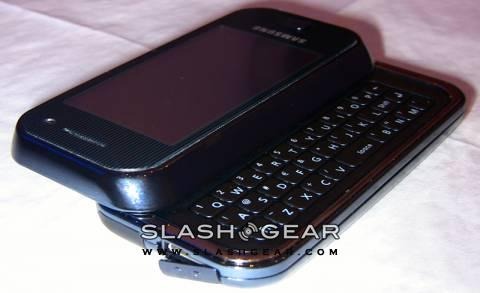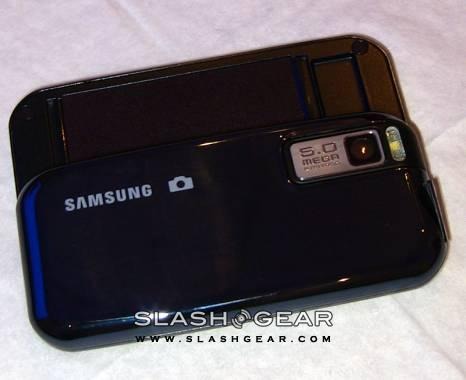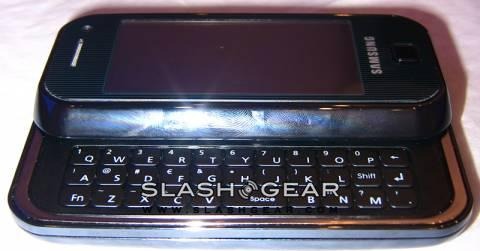 That's all I have for now, but will return to the booth for a second attempt to see if I can get a real hands-on with the Ultra Smart F700. Make sure to visit visit the CeBIT 2007 image gallery to view the rest of the images of the Ultra Smart F700 as well as other images from the fair.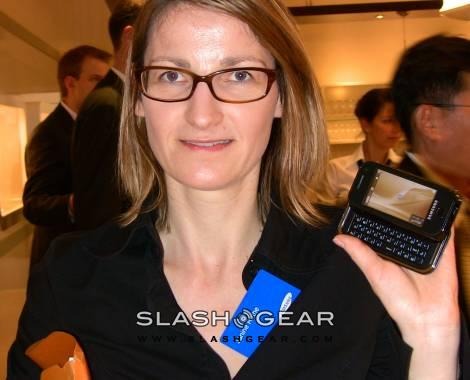 Special thanks to Janine Rothe (image above) and Yeon-Hee Park!