SlashGear Android App of the Week: Auralux with Tegra-exclusive expansion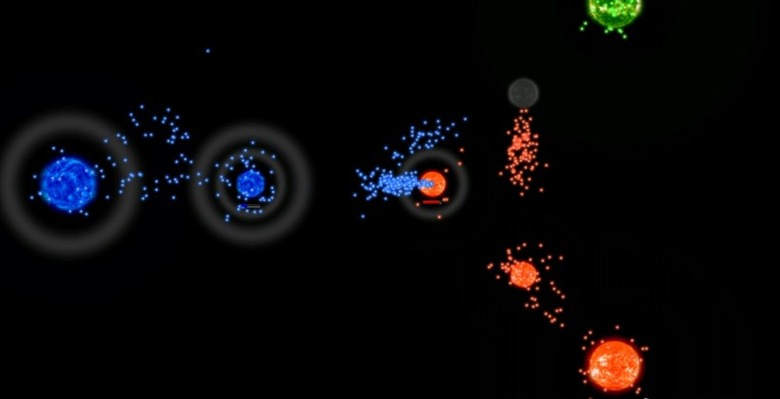 The NVIDIA TegraZone has brought on many next-level shooters, racing games, and graphic-heavy beasts that show the power of Tegra processors plainly – with Auralux, it's not quite so simple to see. What you've got here developed by Wardrum Studios is not a shooting game with rippling puddles of blood, nor is it a water shooting game where you put out realistic looking fires – instead its the most minimalistic vision of what Warcraft addicts fell in love with back in the 1990s with strategy and troop controls, but this time it's in space. And it's fought with bubbles.
This game is an instant buy for anyone who loves the game Osmos in that it requires you to look at your physics-heavy blob-controlling situation from a bird's eye view – though you're in space, so it's more of a gods-eye-view. Everything is flat, but you've got hovering bodies living around planets which produce these bodies. These bodies – or bubbles – are your troops. The object of the game is to reduce your enemies to nothingness.
To defeat your enemies, you've got to control your troops by selecting them with your finger – this done by creating a circle around them – then commanding them to attack. But you don't tell them to attack as you would a normal war-like game, you tell them to advance. You can tell your troops to move to a certain area on the screen, or you can tell them to make their way into one of the planets.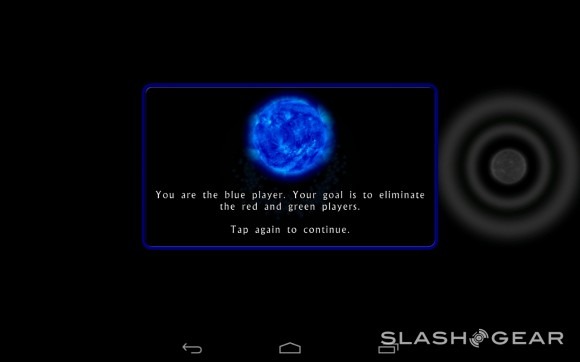 The planets are either controlled by you or one of your enemies, or they can be neutral. Depending on the setup of each level, you and your enemies will have different positions amongst different amounts of planets which can be taken over by your troops. To take over a planet, you've got to sacrifice an amount of troops to it.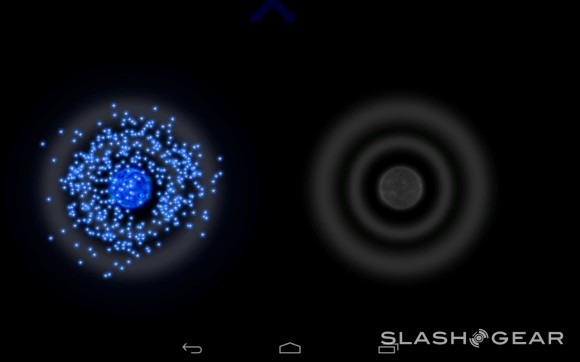 Once you've activated a planet with enough troops, the planet will begin producing troops. The smallest planet size produces troops the slowest, the largest produces the quickest. Each dormant/gray planet has a limit to how large it can get, with the most challenging environments having only a collection of the smallest planets. The larger you make a planet, the harder it is for an enemy to take it, as well.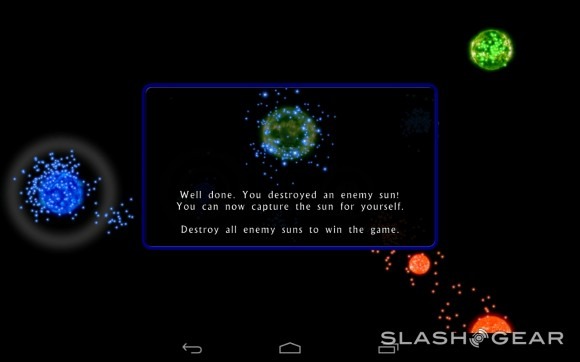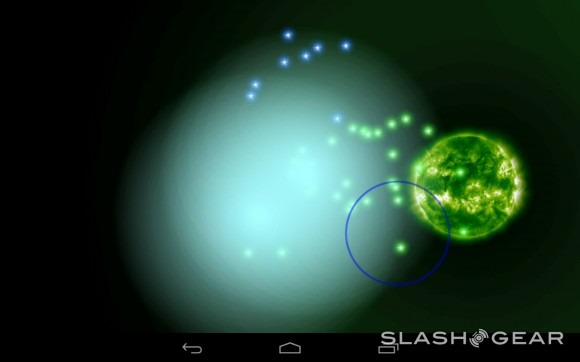 This game is played at a relatively slow pace, but you can purchase a Speed Mode from the Google Play store that allows you to rock and roll at what I just hate to call "blazing" speeds. There are also levels galore you can buy with an NVIDIA Tegra exclusive pack hiding near the end of the list – it's the best!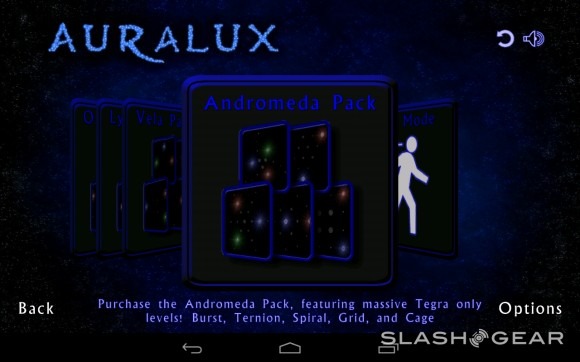 This game is a home run for mobile devices, and on a Tegra-toting device it's a powerful punch for tablet and smartphone gamers alike. Auralux sits somewhere between a rather involved game and a casual game, making it really great for lots of different types of people looking to make great use of their touchscreen interfaces on all manner of devices. This game has rather quickly become a first-install for all of the devices I'll be reviewing in the near future – count on it.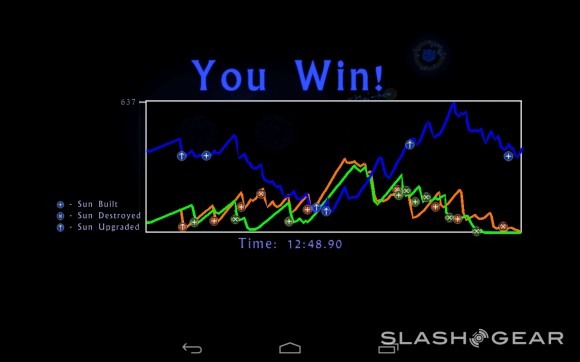 You can download Auralux from the Google Play Store or catch it on the NVIDIA TegraZone starting this week as well. What are you waiting for?!