SlashGear 101: What Is Google Drive?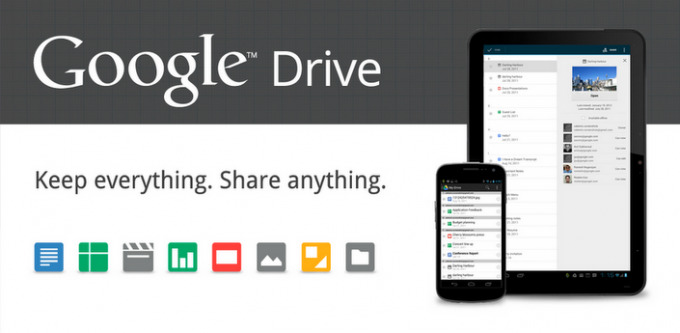 What is this mysterious new service that Google has suddenly started offering to the public here on this lovely spring afternoon? It's Google Drive, and it's essentially just a bunch of space that Google is allowing you to use on their servers. Of course it's not quite as simple as that, and the ecosystem of apps you'll be using to access it are as much an adventure as Google's version of the cloud is itself – let's have a look at what this system means for you!
Google Drive is Google's cloud storage service. It's an expansion of Google Docs, Picasa, and Gmail, each of which already had some storage abilities available for free for you to use as you wished whenever you liked. Now with the launch of Google Drive, these systems are all much more a part of one system of Google storage than they ever were before, and all of your data stored with Google can be accessed from one point: Google Drive.
Google Drive exists through several portals – desktop, web browser, and mobile. Through your smartphone, tablet, desktop (when your computer is connected to the web), Chrome browser, or any other brand of web browser for that matter, you'll be able to access Google Drive's online storage space. You can either choose to work with 5GB of space, this amount given to you free right out of the box, or with a whole lot more than that via a monthly fee paid to Google.
5GB: Free
25GB: $2.49
100GB: $4.99
200GB: $9.99
400GB: $19.99
1TB: $49.99
2TB: $99.99
4TB: $199.99
8TB: $399.99
16TB: $799.99
Google Drive works with apps such as Google Docs so you're able to edit documents inside each of your Google Drive apps, they automatically saving to the cloud for whoever else you're sharing them with to see updates immediately. Simple stuff, seeming to be simply powerful.
Google Drive is a new service, but more importantly than its new amount of space you'll be given to place anything you like, it's an exercise in branding. As Google has been rumored to be offering cloud space for free for many years, it's become time to bring that space, now a new competition for services like Dropbox, to the public. You can access Google Drive through these outlets:
Chrome Apps that work with Google Drive
Google Drive App for Android in the Google Play App Store
Google Drive for the web
We're expecting an iOS application sometime in the future, but we're guessing Google will have to battle their way past Apple's own iCloud initiative to get in, if they ever do. Meanwhile utilize this system via your web browser on your iPhone and iPad if you've got one, and head to the timeline below to learn more!