Slack voice calls finally available for all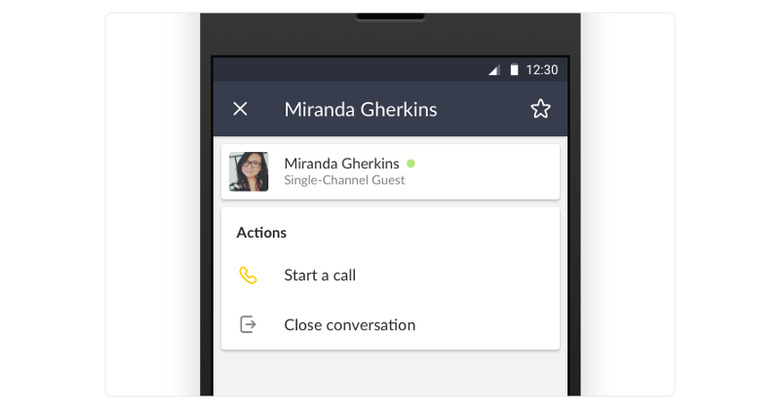 Slack, one of the hottest tools in the realm of team and work communications has just flipped the switch to make its promised voice call feature available for anyone and everyone. It might seem almost antithetical to Slack's original, primarily text-based nature, but it is an admission that sometimes typed words or even images just aren't enough to get things rolling in the office. It is also a declaration of war and an incursion into the territory mostly dominated by Skype.
First, how to use the new calling feature. Slack has actually made it easy as pie, with a prominent phone icon in the channel header for desktop and web apps and a "Start Call" entry in the mobile apps' drop down menu. Anyone can make one-on-one calls but only paid teams get to make group calls in channels or group messages.

True to its sometimes whimsical character, Slack's voice calls add a pinch of emoji on the side. With emoji response, you can select an appropriate (hopefully) emoji that temporarily gets plastered on your profile photo. The purpose? To convey your approval, disapproval, or any other reaction to what is currently being said, without having to interrupt the speaker. A subtle sound also plays when you do make an emoji response to at least call attention to it.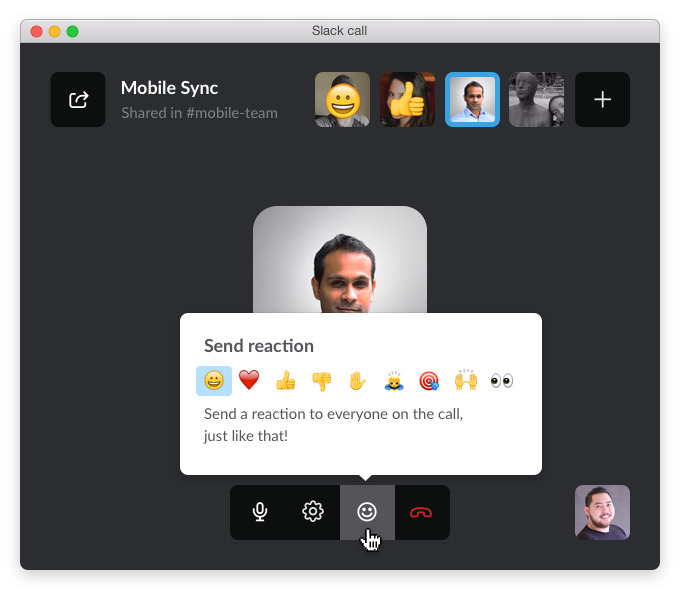 Slack made known its plans to add calling features, both voice and video, as early as March. It cements the startup's position in the industry as the new go to tool for office communications, growing out of its roots as a mainly text-based chat service. It does, however, put it at odds with the likes of Skype, which still has a firm foothold in that market, especially with Microsoft's resources at its disposal.
Slack voice calls is available on all supported platforms except, unsurprisingly, Windows Phone. That means Windows and Mac desktop apps, Chrome browser, Android, and iOS. No word yet on when Slack plans to start working on video calls, which would definitely challenge Skype's dominance.
SOURCE: Slack