Skytone Alpha 680 Android Netbook Gets Video Review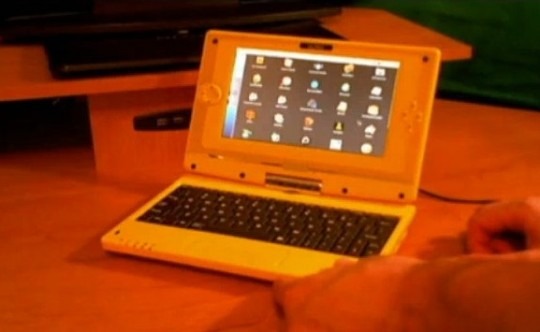 Skytone's Alpha 680 Android netbook prompted a reasonable amount of attention back when it was first spotted in April, but then many other netbook manufacturers – with bigger names, like ASUS and Acer – started talking about using the open-source Google OS and we basically forgot about it.  Not so for Jason from Rockland, who has actually managed to acquire a lurid yellow Alpha 680 and proceeded to put it through a video review.
Video review after the cut
Expectations from the hardware are, to be honest, low.  To keep the price down – Skytone caught attention initially by saying it was to be around $100 – the Alpha 680 packs a weedy ARM 11 533MHz processor, 128MB of RAM and 1GB of flash storage.  When optional upgrades include 256MB of RAM and 4GB storage, you know you're looking at a basic machine.
Still, it seems to do some things reasonably, but there are still plenty of shortcomings despite Skytone claiming this is a production unit; the accelerometer, for instance, has an option in the settings pages but doesn't actually work.  As a form-factor, the 7-inch convertible looks decent – it just depends on whether Skytone can really bring it in for a budget price, otherwise they're likely to get outclassed by brand-name rivals.
[via NetbookChoice]