Skyrim Special Edition PC requirements revealed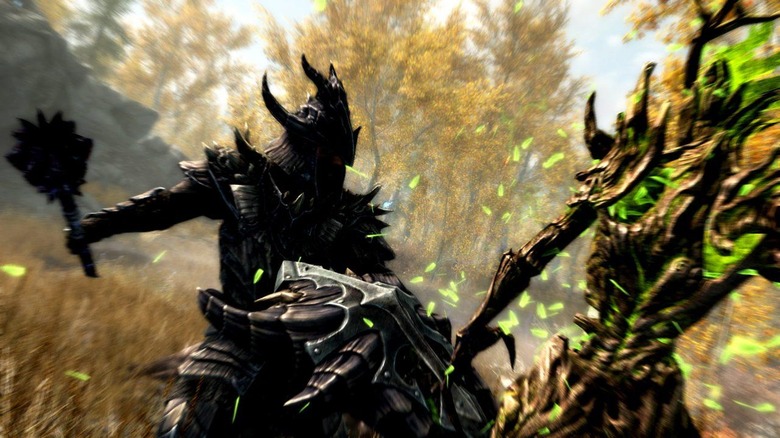 We're just a couple of weeks out from the release of Bethesda's Skyrim Special Edition, and like clockwork, the company has released a list of minimum and recommended PC requirements. Obviously, since this version is getting something of a graphics overhaul, it'll require a fair amount more power than its predecessor, despite the fact that the original version of Skyrim was at least somewhat friendly to those playing with lower-end hardware.
All in all, though, it looks like Skyrim Special Edition won't be too terribly demanding. Folks looking to only satisfy the minimum specifications will need either a Core i5-750 or a Phenom II X4-945 working in tandem with a NVIDIA GTX 470 or an AMD HD 7870. On the other side of the coin, aiming for the recommended spec will require either a NVIDIA GTX 780 or am AMD R9 290.
Have a look at the full list of PC requirements (including console storage requirements):
PC System Specs
Minimum

Windows 7/8.1/10 (64-bit Version)

Intel i5-750/AMD Phenom II X4-945.

8GB of ram.

12 GB free HDD space

NVIDIA GTX 470 1GB /AMD HD 7870 2GB

Recommended

Windows 7/8.1/10 (64-bit Version)

Intel i5-2400/AMD FX-8320.

8GB of ram.

12 GB free HDD space

NVIDIA GTX 780 3GB /AMD R9 290 4GB

Console Storage NeedsPS4

20 GB (North America)

33 GB (Europe)

Xbox One

17 GB (North America)

25 GB (Europe)
In other news, Bethesda announced today that Skyrim Special Edition has gone gold, which means the game is finished and ready for release. Skyrim Special Edition will be launching for Xbox One, PS4, and PC on October 28, and PC players who own vanilla Skyrim and all of its DLC will get a copy of the Special Edition for free.
SOURCE: Bethesda