Skyrim: Hearthfire DLC lets you build your dream home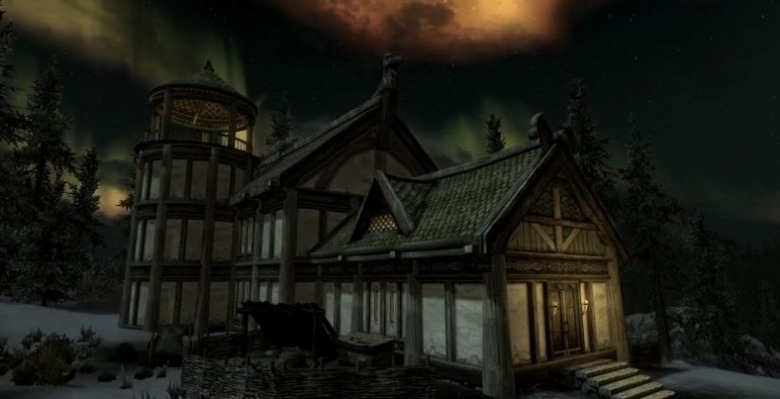 Bethesda has announced new DLC for the incredibly popular Skyrim, but this DLC probably isn't what you were thinking it would be. Dubbed Hearthfire, this latest DLC pack focuses less on the adventuring aspects of the game and encourages players to not only build their own home, but start a family and settle down. We saw features like this in the Skyrim Game Jam video Todd Howard showed during his keynote at DICE 2012, but few were thinking that home building and adoption would end up being the focus of actual DLC.
In Hearthfire, players gain the ability to purchase a plot of land and then use raw materials to begin building their dream home. Judging from the trailer below, there seems to be a number of options for home building, ranging from kitchens and bedrooms to enchanter's towers and greenhouses. Interior workbenches can be used to fill these rooms with craftable items, and once you've finished your house, you can move your spouse in and begin adopting kids.
Bethesda says that you'll also need to defend your home from monsters, which suggests that there may be some tower defense elements to be found in Hearthfire. Players have the option of hiring a steward to purchase building materials and furnish their homes for them. Stewards can also hook you up with some transportation options, and even bring in a bard to stay in your home and sing songs about how awesome you are.
Hearthfire will be launching for Xbox 360 on September 4 and will cost 400 MSP. We would typically assume that it's coming to PC and PS3 a month later, but that didn't happen with Dawnguard, which PS3 players still haven't received yet. Are you excited to play the role of homeowner, or does Hearthfire leave something to be desired?