Skype TX to pipe pro-audio & video into broadcast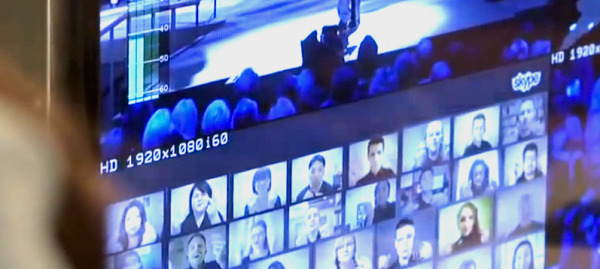 Microsoft has revealed Skype TX, a new version of the voice and video calling platform designed with studio-grade audio and video in mind for broadcasters. Set for release later this year, as a combination of hardware and software, Skype TX better integrates with existing broadcast equipment and software for more professional-looking and easier to set-up podcasts, radio shows, and video interviews.Skype has already been popular among broadcasts of both audio and video for its simplicity and the fact that it's a free service. However, actually integrating it with broadcast systems has generally taken third-party software or some degree of hacking.
Skype TX, meanwhile, aims to address all that thanks to a mixture of Skype software and a studio-ready hardware box. The latter will output call audio and video in full frame HD-SDI formats with embedded or balanced audio.
Meanwhile, HD-SDI video can be inputed for transmission back to the caller, along with balanced audio.
Microsoft is committing to no notifications, adverts, pop-ups, or other potential intrusions, in addition to automatically handling aspect ratios (with operator overrides). Meanwhile, there'll be a support team for helping deal with any problems.
The package is built in part on technology Skype acquired when it bought Cat and Mouse, though Microsoft is yet to say exactly how much it will cost.
SOURCE Skype TX