Skype Preview adds screen sharing feature on iOS and Android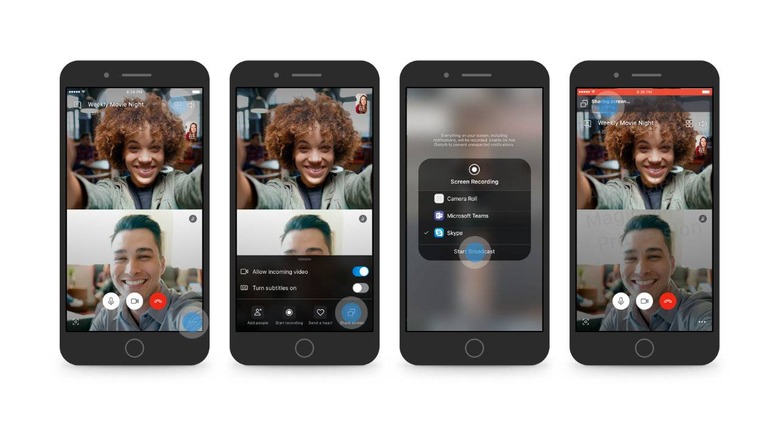 Skype will soon be slightly more useful on mobile for certain users thanks to a new feature: screen sharing. This ability is arriving first in beta for Android and iOS users, making it possible to share a phone or tablet's display directly with another Skype user. Because the feature is only available in beta, mobile users will need to be a Skype Insider to access it.
Screen sharing is exactly what it sounds like: making your own display visible to another person who is not physically present. This functionality is useful in a number of situations, including showing someone content that can't be sent, enabling others to watch you as you perform an activity, or for remotely showing presentations.
Microsoft names the latter as one potential use for its new Skype Screen Share feature — others include enabling friends to remotely join you while shopping in an app or watching while you swipe on people in dating apps.
Both Android and iOS users can access the beta screen sharing feature by tapping the triple-dot "..." menu button, then selecting "Share Screen." Assuming other apps are installed on the device that also supports screen sharing, the user may be presented with multiple app options. In this case, the user obviously should select Skype.
Before that, however, you'll need to be part of the Skype Insider Program, which provides access to Skype Preview on Android, Mac, Windows, and Linux. Apple device owners who want the Skype Preview iOS app will need to get it through Apple's TestFlight program. More information on getting access is available here.