Skype phone for users on the go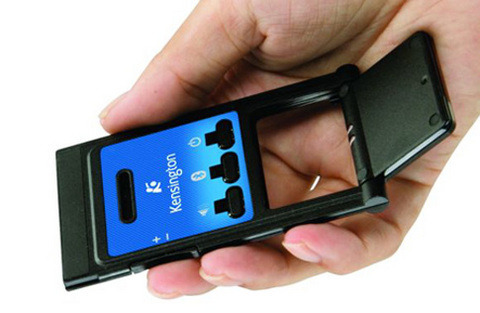 If you talk a lot on Skype while you're on the road, but are tired of talking on bulky headset? Kensington has a new phone that might be just what you're looking for. It's a small Bluetooth phone that fits neatly into your PCMCIA slot, so there's nothing extra to carry around. That is unless your laptop isn't Bluetooth enabled, then you'll need an adapter.
The phone is very basic, all you need to do to make it work is pull it out, and turn it on. It boasts 3 hours of talk time and 30 minutes of standby which is more than plenty for most users. It charges while nestled in your PCMCIA slot. At $89.99, it's barely more than you'd pay for a high-quality USB headset.
Kensington VOIP phone melts in your hand [via crunchgear]