Skype for Windows hits version 5.8 with new features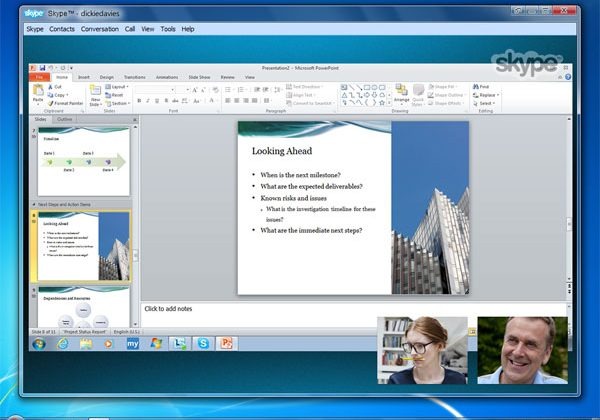 If you use Skype a lot for business or play, Skype has announced that it has updated the Windows version of the software to 5.8. The new version has some interesting features, including a new group screen sharing feature. That screen sharing feature may be perfect for businesses that have employees scattered around the country or for geeks need to show parents how to work something on the computer.
The group sharing feature allows you to share photos with a group of friends or share your screen to give a presentation to as many as 10 people. That group screen sharing feature is available Skype Premium, and the premium service includes group video calling along with live chat with customer support. The update also allows users of the Windows platform to check Facebook news feeds from within Skype and to send messages to or video call Facebook friends.
Those last features are in Skype for Windows Beta. The new 5.8 version also supports full HD video calling, push to talk, Skype updater service, Bing toolbar integration, and the ability to hide offline Facebook contacts. The 1080p video calling requires the Logitech C920 Web Cam. The new 5.8 version of the software is available for download right now.