Skype for Windows 8 shown off in leaked pics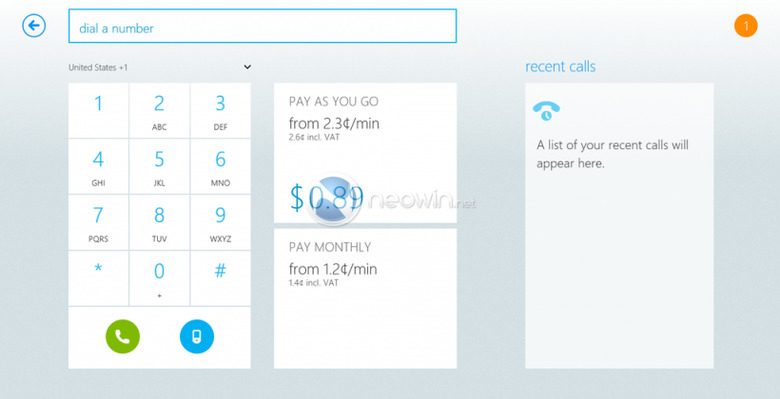 Microsoft gobbled up Skype with an acquisition in May 2011, and it looks like the VoiP application will finally see a graphical overhaul with the upcoming release of Windows 8. Neowin has gotten its hands on a leaked version of the Skype for Windows 8, showing off the familiar aesthetic that Microsoft is aiming for in the latest version of its operating system. Neowin says that the app is still far from finished, but that most functions seem to be working without any issues.
The design of the new app means it's especially finger friendly, which should come in handy on the various Windows RT tablets that OEMs are planning for release later in the year. Desktop users shouldn't have any issues either, with Neowin saying that the app is fast and fluid and so far crashfree. Everything is very clean and simple having taken advantage of Microsoft's Modern UI, with text tweaked to distinguish between the different people in a conversation, and the size of text has seen a boost to aid readability.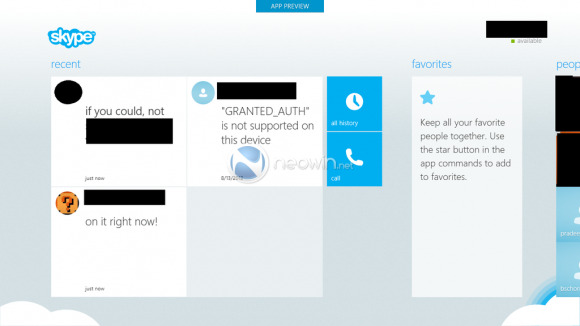 Skype for Windows 8 has been marked as an app preview, so either Microsoft is internally beta testing the software or plans to release a limited preview to the public in the near future. A similar situation occurred with Skype for Windows Phone, with Microsoft releasing a beta earlier this year for users to tinker with before making a final version available in April. Functionality of the app seems fully baked as well, with voice and chat working along with Skype's credit services and pinned favorites.
The only real question remaining is when Microsoft will release this new version of Skype. The company hasn't commented on the leak, but we imagine they're holding off on a release until October 26th when Windows 8 will be officially released along with Microsoft's Surface tablet.
[via The Verge]