Skype For iPad App Demo Video Leaks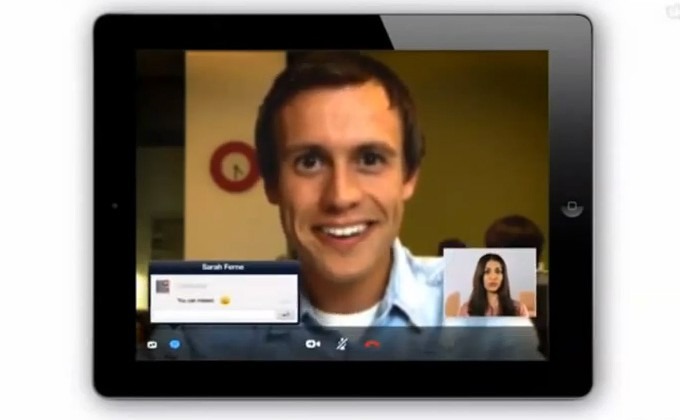 It's strange to think that Apple debuted the iPad 2 with a front-facing camera for video calling all the way back in March and we still do not have a Skype app optimized for the tablet. The most current Skype iOS app is compatible but does not take advantage of the larger screen. This may be about to change. If reports of a leaked video this morning are true, then Skype may be on the verge of launching an app specifically for the iPad.
According to reports, Skype may have accidentally posted a video this morning demoing a new update that's optimized for the iPad. The video was quickly pulled, but not before someone got a screenshot of it published under the Skype account. RazorianFly was then able to get a screen recorded copy of the video from one of their readers and has re-posted the video as shown below.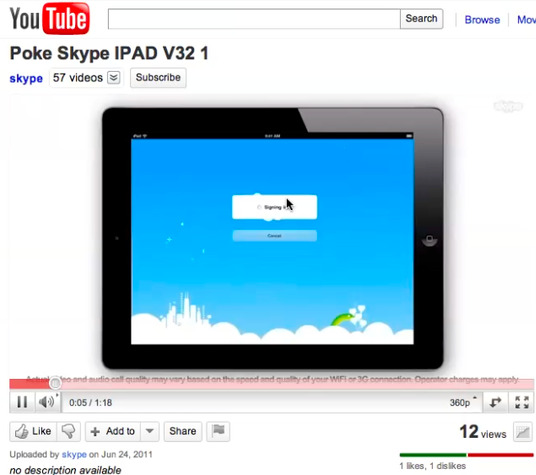 [Above: purported screenshot of the original post from Skype]
Although the production quality of the video seems questionable at some parts, the interface that's been revealed seems very promising. Some of the features that can be gleaned from the video include full-screen video calling, the ability to swap cameras mid-call, and integrated messaging that layers over your video call. It also appears that the app will work while using either WiFi or 3G, although 3G could mean additional charges from your carrier.
Do note that the screen-captured video below is missing audio. So, what do you think? Does it look legit? And if so, how do you like the new Skype for iPad interface?
[via 9to5 Mac]