Skype for Android answers calls whether you like it or not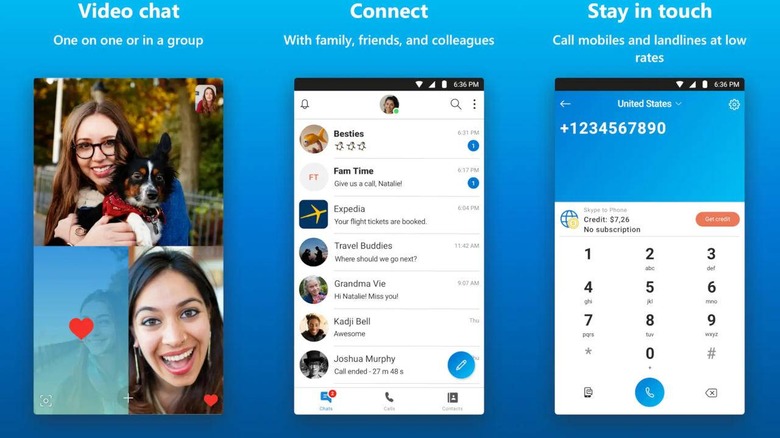 The recent Group FaceTime bug on iOS has cost Apple no small amount of credibility, not to mention an inquiry from US lawmakers. Considering the potential number of affected users, this bug on the Skype version of Android that automatically answers calls might actually be more egregious than the FaceTime version. For better or worse, however, it is at least less clandestine than Apple's bug.
To be clear, Skype does have an official feature that lets the recipient automatically answer calls without user intervention. You can also limit it to just your contacts if you're worried about privacy. As weird as that feature may sound, Microsoft poises it as a great way to keep tabs on pets or as an ad hoc baby monitor.
The bug here is that Skype for Android apparently disregards whatever settings you have and just automatically answers the call anyway. Some users have associated the bug with a wearable device but some still experience it without a smartwatch.
The one saving grace of this bug is that it will be noticeable by the recipient. Both the Group FaceTime bug and the Skype for Android bug start with a call but the FaceTime eavesdropping starts when you reject the call. In other words, you're expecting it not to continue the call but, in fact, it does.
Microsoft has apparently fixed the bug silently in the beta version of Skype so it should be rolling out to affected users soon. That said, given the earliest complaints were made back in January, it might have some explaining to do why it took so long to fix such a terrible bug or never disclosed it at all.