Skype Comes To Windows 8 With All New App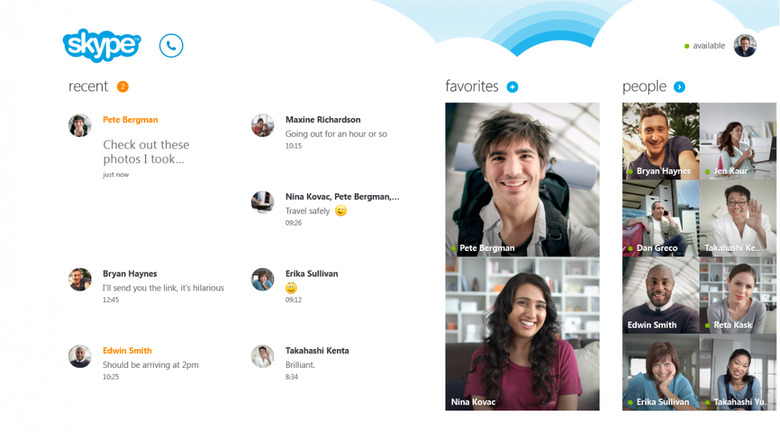 Microsoft has already packed Windows 8 with a bunch of apps from the get-go, but one thing we haven't heard too much about is the company's Skype app for the new operating system. That all changed today, as Microsoft has officially unveiled its Skype for Windows 8 app, detailing all of the new features in a Big Blog post. Needless to say, if you're a Skype user who will be installing Windows 8 at the end of the week, you're in for a lot of new features.
First and foremost, Skype will be getting its own Live tile on the Start page, allowing you to launch the program with a single click (or touch, if you're using a touch screen). The Skype Live tile will display missed messages or calls right there on the Start page, so you can easily see if someone is trying to get in touch with you. Once you launch Skype, you'll see your recent calls and messages displayed next to your favorite contacts.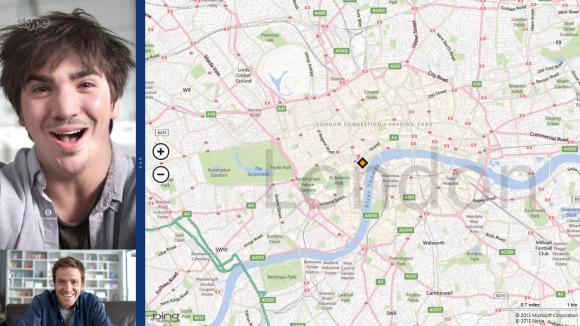 With Windows 8, Skype will always be running in the background, so you'll be able to get message and call alerts on the desktop even if you're using a different app or program. Skype has also launched a special full-screen mode with this version of the app, and checking out the video below, we have to say that it looks perfect for touch screens. The new Skype also comes with support for the Windows 8 People app, allowing you to integrate all of your Skype contacts and get in touch through the app, which acts as something of a digital address book.
As if that weren't enough, Windows 8 users also have the ability to snap Skype to the left or right of their screen, so they can continue the conversation as they look at another app. All in all, it looks pretty cool, and it will be available on the Windows 8 Store on October 26 – the same day the new OS launches. Still on the fence when it comes to Windows 8? Have a look at our review to see what we think about it!