Skype brings real-time translation to Windows desktop app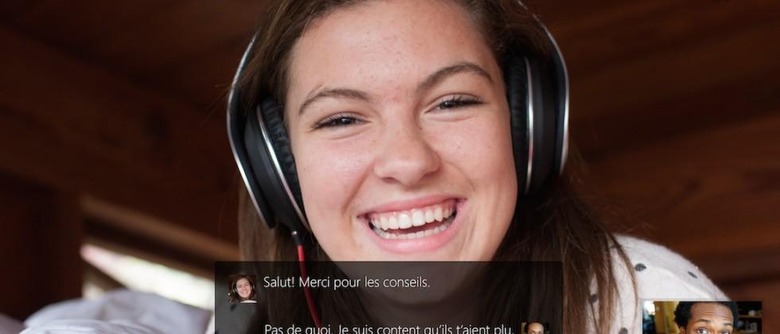 Skype has just announced that its real-time translation feature has been integrated natively into the full desktop app for Windows. This allows users to conduct voice calls in their native language, with translated text appearing on the screen in real-time. For now, this live translation will only work with six languages (English, French, German, Italian, Mandarin, and Spanish), but 50 languages are already supported for text messages.
Microsoft says the updated version of desktop Skype will begin rolling out in the next few weeks. It will be available for Windows 7, Windows 8, and Windows 10, however it's not clear when the feature will make its way to Skype for Mac or the iOS/Android versions.
The new version of the software will feature a translator button in the upper right window of conversions. For written message, users can see what was written in the original language under each line of text, and for voice or video calls, subtitles can be displayed on the screen or the computer can read it out loud.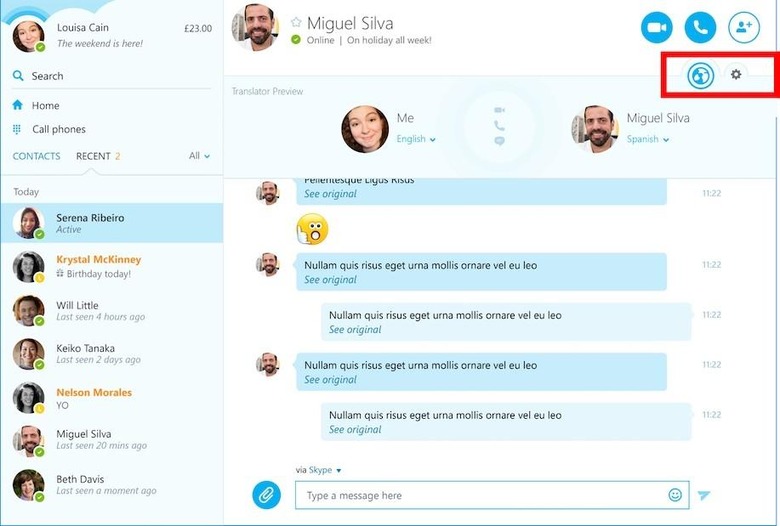 Even when it was in beta the translator was widely seen as impressive, making a conversation possible even if translations weren't perfect. The software is said to work by comparing a speaker's voice to millions of speech fragments, then removing any slang or colloquialisms to present a clear message. Skype also adds that the technology uses machine learning, so it will improve over time as more people make use of it.
SOURCE Skype