Skype adding real-time translation to its Windows app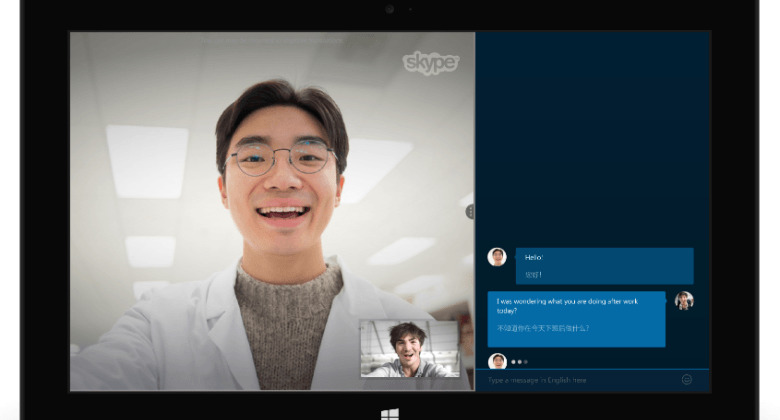 Skype's impressive real-time translation tool has been limited to invite-only, and preview builds for the last six months or so, but it seems that's all about to change. Skype has just announced that it will begin integrating the Skype Translator software directly into its desktop app for Windows before the end of this summer. With Windows 10 recently revealed to be available on July 29th, it wouldn't be surprising to see Microsoft touting the new Skype overhaul as a new feature available on the OS.
Just last month Microsoft dropped the invite-only requirement for Skype Translator, letting anyone give it a try. The company says that change has resulted in a 300% increase in usage.
The software currently offers four spoken languages to be translated real-time into a video call: English, Italian, Spanish, and Mandarin. Up to 50 written languages can be translated, and Microsoft says it is working to expand the selection.
Unfortunately there's no mention about Skype on other platforms getting the translation feature update. There is chance Microsoft is planning to combine the Windows desktop and tablet versions into a single Skype app in time for the Windows 10 launch, but platforms like iOS, Mac, Android, and even Windows Phone are probably in for a wait.
SOURCE Skype Blog