Skype 3.0 arrives on Android with Microsoft login and new tablet UI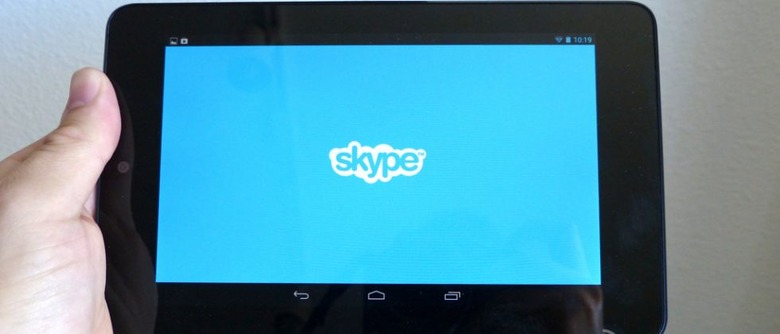 Skype just released version 3.0 on Android, which brings its new Microsoft account login feature, as well a revamped Android user interface. Skype has optimized the new tablet UI for the Galaxy Tab 2, Nexus 7, the Transformer Prime from ASUS, and a few others. Menus and navigation have been redesigned to make use of the extra screen real estate, and while the home screen still exists on the phone version, your contact list will be front and center most of the time on a tablet.
However, we noticed that the new Skype update on the Nexus 7 is landscape only, and the camera is portrait style, meaning that the camera doesn't use up as much of the screen as it could. Definitely a bummer indeed, but the update still brings a lot of new design tweaks to Android tablets, and we can't complain too much about it.
Skype for Android 3.0 also brings support for the company's audio codec, SILK. The codec was designed to improve sound specifically with the human voice, so that talking would sound more crisp and clear. The codec collaborates with your internet connection speed, so that the audio quality is optimized as much as it can be.
Overall, the new additions are welcomed, but we noticed the app ran a little too slow for our liking, especially when launching the app, since the splash screen stays on for a good 8-10 seconds. Either way, try it out for yourself. The Skype update is out now and it's available at the Google Play store.