Skylanders Swap Force Coming This Fall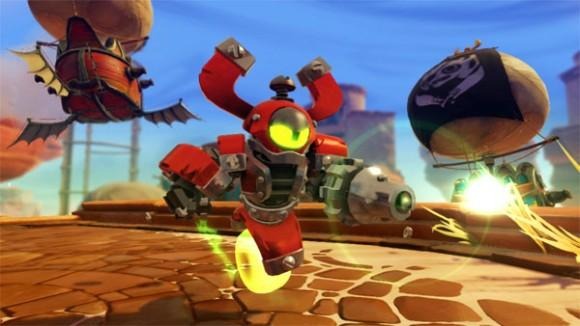 Activision has announced another game in the Skylanders franchise that is set to launch this fall. Skylanders has been a surprisingly successful franchise for Activision racking up an impressive amount of sales for the videogame along with impressive sales for the toys associated with the game. The new entry in the franchise is due in the fall of 2013 and is called Skylanders Swap Force.
The physical game characters to go with the videogame will be shown off at the Toy Fair 2013 running February 10 through 13 in New York City. The Swap Force game promises to build on the game play players will be familiar with from the franchise with a new twist. Players will be able to swap the top and bottom halves of the toys to create their own characters.
The videogame allows users to reconfigure all 16 Swap Force characters making from more than 250 unique combinations. Along with physically mixing the top and bottom halves of the characters, players are able to mix and match the characters powers and moves in the videogame. The game will also support all of the characters from the two current Skylanders titles.
The videogame will see players experiencing a new adventure on the mysterious Cloudbreak Islands. This island is the home of the volcano that erupts every hundred years to replenish magic in the Skylands. The game centers on a group of Skylanders that were blown apart during a battle when the volcano erupted and gained new powers. The game also promises high-resolution graphics and more.
[via Skylanders]