Skyfire VideoQ iOS App To Queue Flash Videos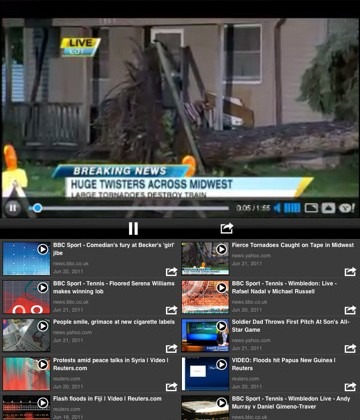 Skyfire, popular for their mobile browser that enables viewing of Flash videos on the iOS platform, has just released a new iOS app called VideoQ. The app has similar functionality to its browser in allowing users to watch Flash videos on iOS after the files have been converted remotely, but focuses on the playback element.
The company seems to think that many iOS users still prefer to use the Safari browser and hence instead of making them replace that with the Skyfire browser, they're now offering the Flash video component as a standalone player. It works almost like the Read It Later app, letting users import links via email, the clipboard, or a bookmarklet installed in Safari to queue Flash videos for viewing later.
On top of that, the VideoQ app also has a discovery facet to it. It offers various channels to browse, including News, Sports, Technology, Humor, Kids, and Anime. It also has a "Hot" list that highlights the most popular videos being watched. VideoQ is compatible with both iPhone and iPad interfaces and can be downloaded for $1.99 from the iTunes App Store.
[via iPodNN]