SkyBell WiFi Doorbell hands-on: HomeKit's digital doorman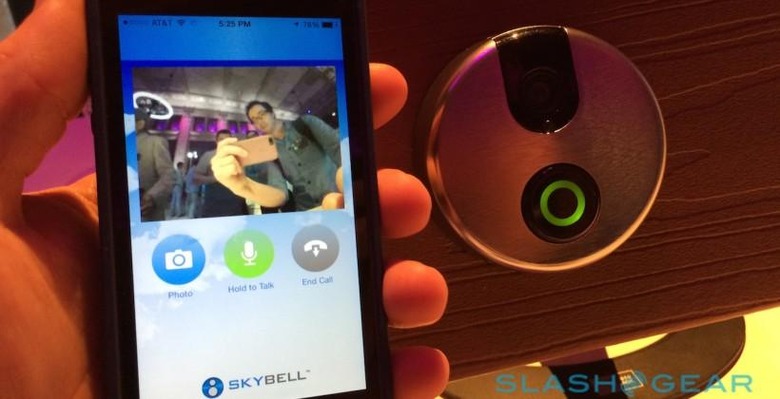 Your doorbell isn't smart enough, and SkyBell wants to change that: a hockey puck scale upgrade to the traditional push-button that delivers motion-triggered video direct to your phone. After having raised almost six-times its crowdfunding goal in late 2013, the WiFi-enabled doorbell is counting on some big names like Apple to help it stand out from the growing home automation melee.
SkyBell isn't the first smart doorbell we've seen; back in October 2013, for instance, we played with the DoorBot, which does something similar, albeit in a considerably larger form-factor. The startup is trying to differentiate itself with ease of installation, however: two wires on the back, which hook up to the transformer and door chime your existing doorbell probably uses.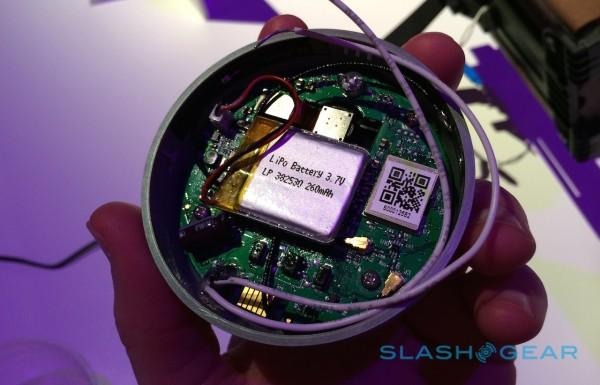 The former powers the WiFi, the camera, and the motion-sensor built into the button, while the latter connection means that the regular bell will still sound even while the push notification is being sent to your smartphone.
From that app, available for Android and iOS, you can see a live video feed of who's outside your door, hear what they're saying through the integrated microphone, and then speak to them in turn by pressing the "Hold to Talk" button. A camera button allows you to capture a still photo, too.
Even if your visitor doesn't press the doorbell, the motion-sensor still triggers a push-notification on your phone, whereupon you can remotely turn on the camera. Even if it's night, there's IR illumination so you can still see who's there.
Right now, the SkyBell stops short of actually allowing people in through the door. If you've got a wireless door lock, however, the aim is to support that later in the year, so that you'd be able to open the door as well as speak to who's waiting there.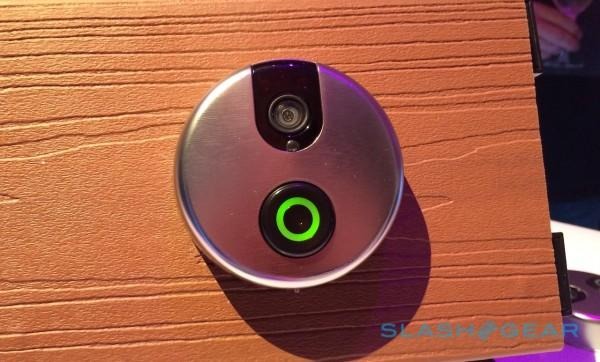 SkyBell isn't decided on how it will actually integrate that – whether it'll be a direct hook into lock companies' APIs, or courtesy of some sort of smart home hub platform like SmartThings or HomeKit – but the goal is to be as flexible as possible so that kids, houseguests, or other visitors can be allowed through if they meet your exacting standards.
There's plenty of companies trying to make it big in the smart home space, and plenty of different platforms attempting to be the go-to choice for automation. What could give SkyBell the edge is the support it has already secured: the company went from crowdfunding to shipping product in under nine months, including getting name-checked onstage during Apple's WWDC 2014 opening keynote.
If that can help it get into Apple Stores once HomeKit launches alongside iOS 8 later this year, SkyBell could end up with a whole lot more attention in the space. The SkyBell WiFi doorbell is available now, priced at $199.
MORE SkyBell