Sky+ app turns On Demand remote with iPhone/iPad update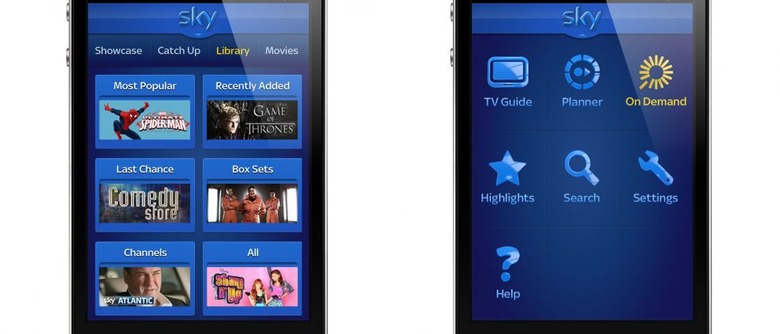 Sky has updated its Sky+ app for iOS with on-demand listings, turning you iPad or iPhone into a remote control for managing film and boxset downloads direct to your Sky+HD box. The updated app now allows Sky customers to navigate through the Sky TV On Demand catalog, queuing up titles remotely while the set-top box itself is being used by others.
Sky is billing the new functionality as a great way to handle the upcoming holiday season and crowding around the TV: users will be able to search through the available titles on their iPhone or iPad, leaving the TV itself free to be watched by somebody else. Unfortunately,
the app won't work outside of the house, so there's no easy way to check whether Sky has the digital version of the film you're checking out in DVD format at the store.
[Update: Sky tells us that the app will work outside the home network for browsing the catalog, but you won't be able to download the shows/movies until you're home again]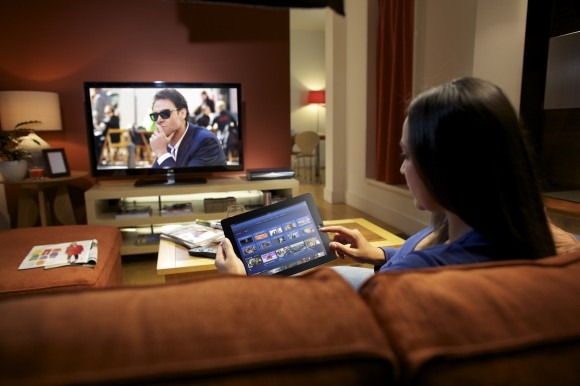 Thanks to an update earlier in 2012, Sky TV On Demand now includes content from BBC iPlayer, iTV Player, and Demand 5; 40D content will be added in the spring of 2013. Obviously there's also shows from Sky's own network too, for a total of around 6,000 hours the company claims.
You'll obviously need a Sky subscription and the Sky+HD PVR in order to use the service, and there's no sign as yet of an update to Sky's Android app. You can find the updated iOS app here [iTunes link].