Sky+ adds 2TB HD box plus on-demand TV and iPad "second screen" app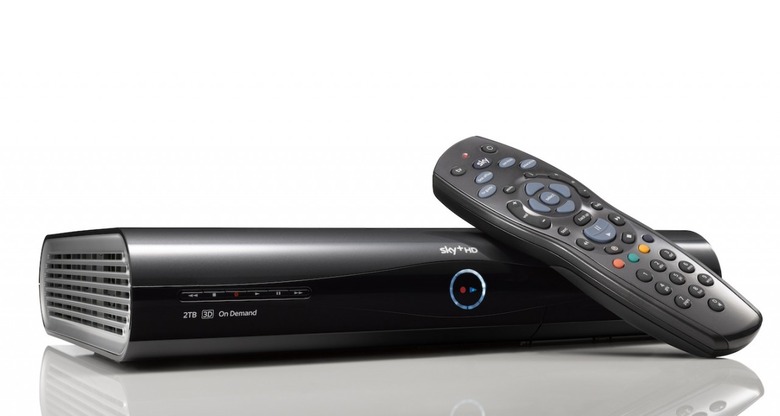 Sky has launched a new 2TB Sky+ HD PVR, as well as an updated Sky+ iPad app that turns the Apple tablet into a second screen for social networking, remote control, and more. Powered by zeebox, the new Sky app will offer Twitter and show information for whatever program is currently playing, such as actor biographies, soundtrack listings, and more.
The Sky+ iPad already supports use as a remote control for the PVR, and puts the entire Sky+ planner on the tablet so that the set-top box can be navigated without the GUI cluttering up the main TV screen. The app is a free download [iTunes link] and Sky says the new version will be pushed out later this week. Update: The new app is now live in the App Store.
As for the new PVR itself, that has the same functionality as the existing 1TB box, but doubles up on storage space. In fact, it can now hold up to 350 hours of HD content on its 2TB drive. Update: Sky tells us that the 2TB box will be priced in line with the 1TB box, so ranging between £49 and £249 depending on customer status and which package has been selected.
Finally, there's the addition of seven days of Catch Up TV service to Sky On Demand, assuming your Sky+ HD box is hooked up to your internet connection. Currently ITV Player and Demand 5 shows are available, with Sky saying that BBC iPlayer and 4oD will follow on "in early 2013"; there's already access to box-set content, such as Mad Men and Mad Dogs, at no cost.