Skullcandy Vert Wireless Earbuds With Dial Control Are Made For Sports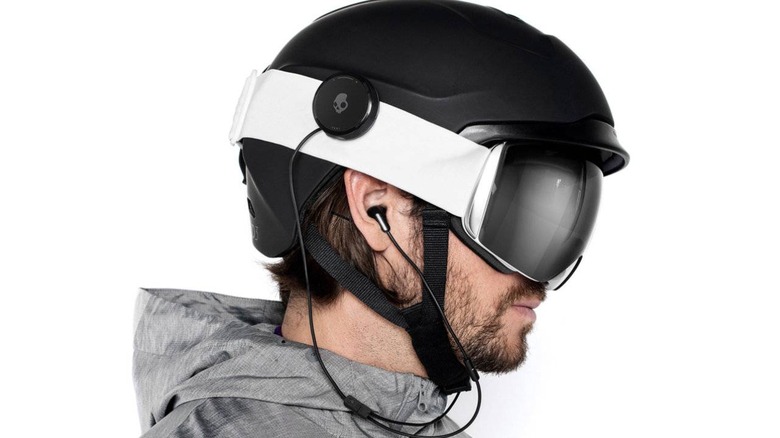 The Skullcandy Vert, a pair of wireless earbuds first teased earlier this year, are now available to purchase. The model offers a unique twist on an otherwise ordinary Bluetooth earbuds design, one featuring a circular 'puck' with a clip on the back. By replacing the slim in-line remote control with the large puck, users are able to control volume and audio even if they're wearing gloves.
The Skullcandy Vert feature 13.6mm drivers, a 20Hz to 20,000Hz frequency response, and Bluetooth 5.0 connectivity. Users can expect up to 10 hours of battery life on a charge, plus there's rapid charging support for quickly adding some minutes or hours to the playback time.
The earbuds feature an IPX4 sweat- and water-resistant design, as well as what Skullcandy calls a 'stay-aware earbud design' — that means, in this case, the earbuds are the simple, classic design similar to the one used on EarPods, for example, rather than the kind with long silicone tubes that fit deeply in the ears.
The control dial is the most important part of Vert — users can twist it to adjust the volume, press it to pause and play audio or answer a call, and attach it to various convenient locations, such as a backpack strap. The idea is fairly simple: the smaller controls found on typical wireless earbuds aren't usable when you're wearing gloves, plus they're so small that they may be difficult to manage if you're riding a bike or engaging in some other activity.
Vert's earpieces feature removable silicone covers with small 'FitFins' to help secure them in place. The model is available to purchase as of now from Skullcandy for $79.99 USD.