Skinit moves on to customizable cases, covers, and screen protectors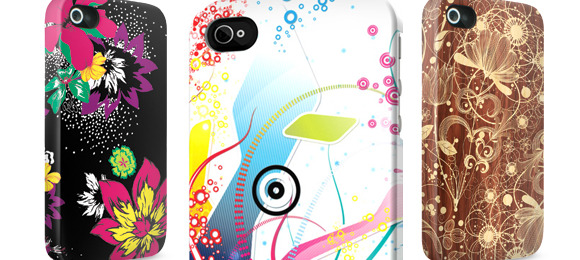 There's quite a few skin and case-making groups out there these days, folks, the mobile world doing more than a favor for the people behind these groups making what amounts to a fabulous accessory for already amazing devices. What Skinit does that essentially noone else is doing at the moment is offering up not just customizable skins for your smartphones, tablets, laptops and more, they're bringing their high quality name to a full accessory line of covers, cases, and tough screen protectors as well. Customize yourself a case and be the talk of the town!
You'll be able to work with Skinit.com's Customizer tool to quite easily bring you in on the action with your device of choice and the image you want to apply to it. Not only laptops, mobile phones, and tablets are included, mind you. You can also customize the look if your gaming system and medical device as well – strange and awesome! There's also, of course, a big selection of pre-made skins with licensed images including everything from Harry Potter to the NBA back down to DC Comics – you can find their full line of pre-made cases on their site in the "Painted Cases" section.
In addition, Skinit has just started offering etched metal cases for the iPhone 4S specifically – there's essentially no classier way to defend the integrity of your most precious piece of mobile equipment than a fabulously cut piece of metal, complete with pin-stripes, stars and circles, or of course, the Great Wave. These cases will run you a mere $24.00, also, so pick them up instantly in the Metal Plates section of the site – looks hot!