SK Hynix 128GB memory module uses 8Gb DDR4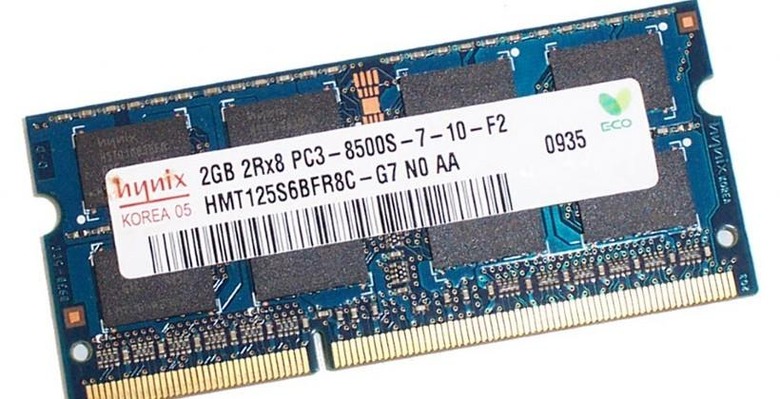 SK Hynix has announced a new high-density memory module that it claims to be the world's first to hit 128GB. The module uses 8Gb DDR4 and is built on advanced 20nm class technology. Hynix says that the new module is double the density of existing 64GB offerings and uses TSV (Through Silicon Via) technology.
The memory module is able to function at 2133 Mbps and has a 64-bit I/O. That allows the module to process up to 17GB of data per second. The model requires 1.2V to operate making it more power efficient than the existing 1.35V DDR3 memory out there.
Mass production of the 128GB 8Gb modules and a smaller 64GB 8Gb module will start in the first half of next year. The new RAM will likely find its way into the server environment where high memory density is needed along with power savings.
It's impressive to see a single module with 128GB of capacity. That would mean a mainboard with four RAM slots could handle 512GB of RAM. While these modules are aimed at the ultrahigh density server market, they may find their way to consumer machines for enthusiasts as well.
SOURCE: SK Hynix