In Barcelona, Samsung did the expected. We've got two flagship phones, one of which is curvy in all the right ways. Not only are the two phones really intriguing, they're downright nice. Finally, Samsung has distanced themselves from plastic and gone with more premium materials. While the two devices are out, there's still a lot you might not be aware of. Rather than get exhaustive about what's new, we thought we'd summarize the headline-grabbers for you. Here are — wait for it — six things you should know about the Galaxy S6 and S6 Edge.
One has a curved screen
Guess which one! Really, as gimmicky as it may sound, the Galaxy S6 Edge is actually really neat. Instead of staring at a flat slab of screen, yours will bleed off the edge of the phone. As I noted in a comparison, it's as if Samsung were trying to cheat their way out of bezel. It works, too. The screen takes a second to get used to, but it's awesome.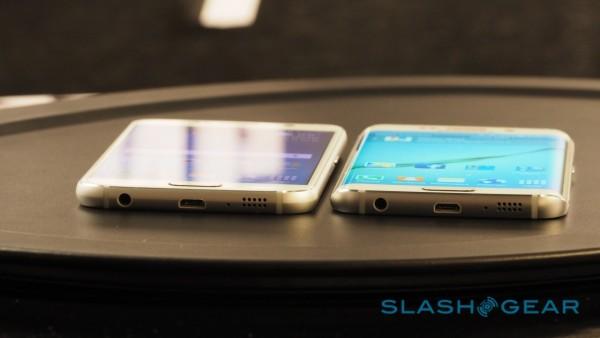 Both are premium
What's that mean? They're made of platinum? Not quite, but Samsung did step their game up in a big way this time around. There's no plastic here; both have a glass back, courtesy of Corning and their Gorilla Glass 4. Sounds silly maybe, but they're much more pleasurable to hold and feel much more like devices than toys.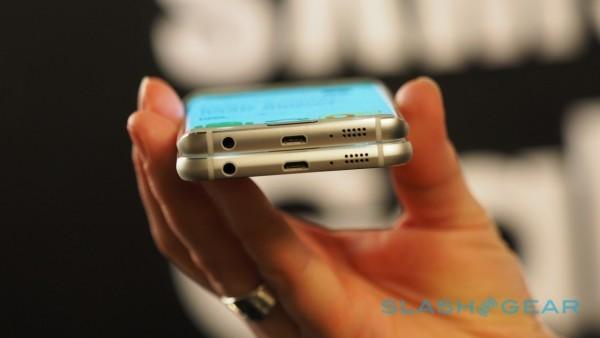 Yeah, alright, it's like an iPhone
Look, there's just no way around it. Seriously, look at the picture above this section! The S6 at least has hardware that really closely resembles an iPhone 6. The pill-shaped profile with rounded corners and bulbous edges, the lone speaker cutout on the bottom — it's just iPhone-ish. That's no knock, though. To produce a slim, sleek, sexy set of phones like they have, it's about all Samsung could do.
It's in beastmode
Spec sheets are numbers, and numbers don't lie (typically). The screen on the Galaxy S6 is a 5-ich 2560 x 1440 Super AMOLED display, while the S6 Edge gets a 5.1-inch 'Dual Edge' Super AMOLED display.
The two also sport Samsung's own 14nm octa-core processor, 3GB RAM, 64GB or 128GB memory, and all the sensors and such you'd imagine (Bluetooth 4.0, NFC, IR Blaster, etc.). That's a spec-heavy phone, but it screams.
Bound by battery life and memory
One of the things I always enjoyed about Samsung devices was the removable battery. Before I was agitating trolls in the comments section via blogging, I had a job that kept me well away from outlets long enough to mean I couldn't charge a phone fully. At the time, I had a Galaxy Nexus, and would just tote around an extra battery to stay connected.
This time, the metal and glass on the S6 and S6 Edge meant Samsung had to give up on removable batteries. They also gave up on a microSD card slot, so you better make sure you've got the memory you need. Luckily, Samsung gave us more reasonable internal memory options and a quick-charging feature for the battery.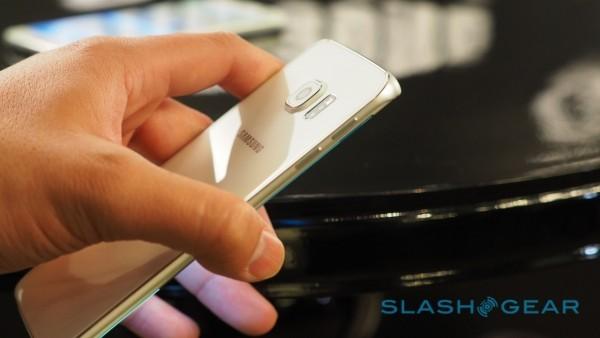 Mobile payments are here
Samsung recently purchased LoopPay, which has some interesting tech for mobile payments. Rather than some clumsy NFC option, Samsung Pay uses LoopPay's Magnetic Secure Transmission (MST) tech.
What does that even mean, though, right? It means your phone will emulate a card swipe at just about any point-of-sale terminal. You'll no longer be looking for "we accept" stickers, and can just pay. The feature will launch later in the year, but could have a really deep reach in the mobile payment sector.
Bonus!
It's like I just can't stop talking Samsung right now. TouchWiz also lost about 40% of its body weight. For that, I'm exceedingly thankful. Samsung has weighed their handsets down with that clumsy OS long enough.
Both devices will be available April 10, and are expected to land with each US carrier. We've not heard what pricing will be, but we're expecting a slight uptick to $699-749 or so for a base model. Both the Galaxy S6 and S6 Edge are impressive, though, and may have just put Samsung back on the map.