Sirius SUB-X2 Boombox pics leaked

If you're anxiously awaiting the arrival of the Sirius Sub-X2 Boombox, you're going to have to wait a bit longer. But to further whet your appetite, a few new photos of the device have leaked out today. 
The SUB-X2 will be very much like the SUB-X1 model. It will feature a headphone jack on the front of the device, along with an auxiliary input. This will make it so you can plug in your MP3 player and enjoy your own tunes through the system.
You will also be able to plug in and use non-universal docking Sirius radios with the Boombox. We don't know any pricing information at this time or additional specs, but we could probably expect a price tag near that of the current SUB-X1–about $100.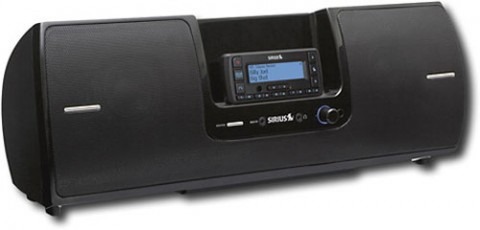 [via Electronista]