SIRIUS Stiletto Hi-Res Pics and Product Sheet!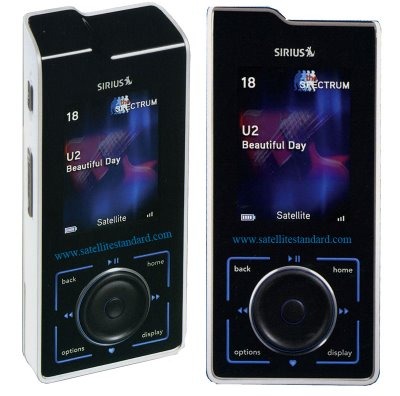 You've heard enough of my rants and rave about the soon to release SIRIUS Stiletto. Up until now, we have nothing more than blurry images to drool over. Blurry no more, thanks to SSG for the high-resolution image of the SIRIUS Stiletto and GSI for the official reseller sheet with information about the two Stiletto models (100 and 10), the Starmate4 and Stratus receivers.
Just a quick recap, the new Stiletto 100 and 10 will ship in September and October, respectively. Both models offer the same touch-sensitive wheel, easy-to-read color display screen, 100 hours of MP3 and WMA files for the Stiletto 100, WiFi, two lithium-ion batteries, one large and a slimmer version. The full-size battery allows four hours of live satellite radio listening and up to 20 hours of pre-stored-content listening, while the slim battery has only half the listening time. Damn, that was a mouthful. Any questions?
Pre-order either model at TSS-Radio and let them know Vincent at SlashGear sent you.