Siri's Voice Dictation spotted in OS X Mountain Lion code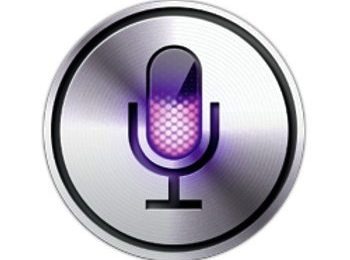 The same Siri-based voice dictation features as on the new iPad look increasingly likely to show up in OS X Mountain Lion, Apple's next-gen Mac platform, according to new beta code tidbits. According to a new mention in the latest seed of Mountain Lion, spotted by 9 to 5 Mac, Apple could be using a new keypress combo to trigger what's presumably the same server-based dictation system as offered on the iPad.
Whereas on the new iPad dictation is triggered by a new button on the on-screen keyboard, going by the code Apple is instead using a double-Cmd key press to start up dictation in OS X. However, it's worth noting that the feature is not actually functional in the beta, which means there's no way of knowing exactly how it might work or, indeed, if is set to be enabled at all.

One possibility is that Apple could hold off on enabling the voice dictation feature for anything but the newest breed of Macs, with redesigned 2012 MacBook Pro models expected imminently. That might act as an encouragement for owners to upgrade, though it's unlikely that there would be any technical reason that older models couldn't run it.
Those new MacBooks are expected to feature Retina Display screens and use thinner casings, slimming down by virtue of ditching the optical drive. There's also the suggestion of solid-state drives as standard.