Siri update may be for iPad 3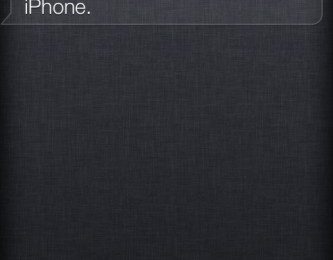 Apple has tossed a brand new wrench into the gears of your iDevice hacking dreams, this time cutting out all devices from using Siri and her servers if you do not have the iPhone 4S. This device is currently the only device approved by Apple to use Siri, but as thousands of Siri-hungry Apple fans out there will tell you, they want it everywhere! Apple has released a brand new stopper for this situation so that the iPhone 4S is the only device that can Siri the night away, it being a simple token in the software that detects your device in so many words – on the other hand, this "fix" could just be to allow in the upcoming iPad 3.
While there are ways to get around this brand new "SetActivationToken", the bigger issue is what we want to talk about: why does everyone want Siri so badly? There are a hundred alternatives to Siri on the iTunes App Store alone, not to mention the large line of Android-based solutions outside the original Siri that can be used completely without cost. Is it that Siri is limited to one device, the idea that its a challenge to get her on your side – is that what the driving force here really is?
To use Siri outside the iPhone 4S, you've got to jailbreak your Apple device and port Siri in one way or another using a series of hacks. Once you've got Siri, you're still using the Apple-held set of servers that is the brain of Siri accessed via the web. Why Apple would circumvent this convoluted process with an easy-to-bypass token such as the one we're seeing here is clear: it's a token to allow in the iPad 3, not to block you out. Just because it does one thing now doesn't mean it's not a part of a bigger set of components in the near future.
Get ready for a Siri-laden iPad 3, folks, more than likely coming at the start of March!
[via Cult of Mac]