Siri comes to macOS Sierra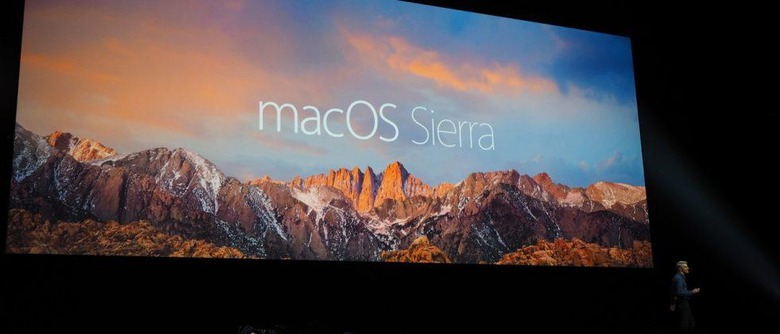 Following WWDC 2016 announcements of new versions of watchOS and tvOS, Apple premiered the 2016 update to the Mac's OS X. Except, it's not called OS X anymore. Just as has been predicted, the desktop OS has been rebranded to "macOS," putting it in line with Apple's other platforms, including iOS. But just as the last few years have seen the OS feature a sub-name based on a California landmark, so too will this: macOS Sierra.
The biggest flagship feature for macOS Sierra is Siri. The voice assistant can be found in the menu bar at the top of the screen, as well as in the dock. Users can ask Siri to find files, narrow down results to those with a specific term, open and control apps, and perform web searches.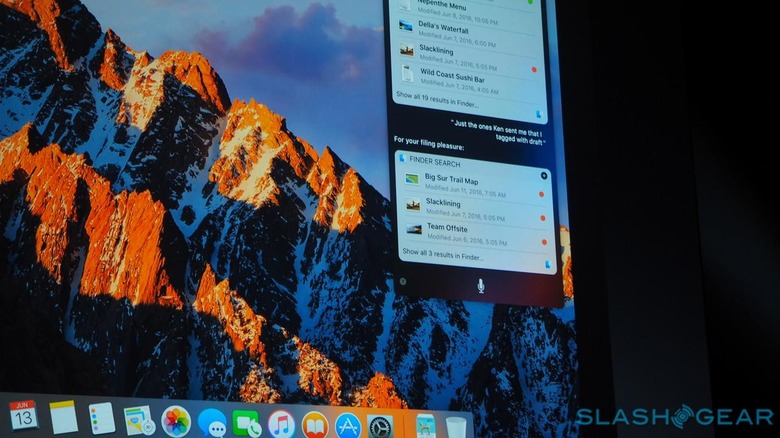 Other new features for macOS Sierra are Auto Unlock, which allows Apple Watch wearers to bypass entering their password. Universal Clipboard is a new part of Continuity between iOS and macOS, and, just as you'd expect, lets you copy something on one device, and immediately have it available to paste on the other. It works for both text and images.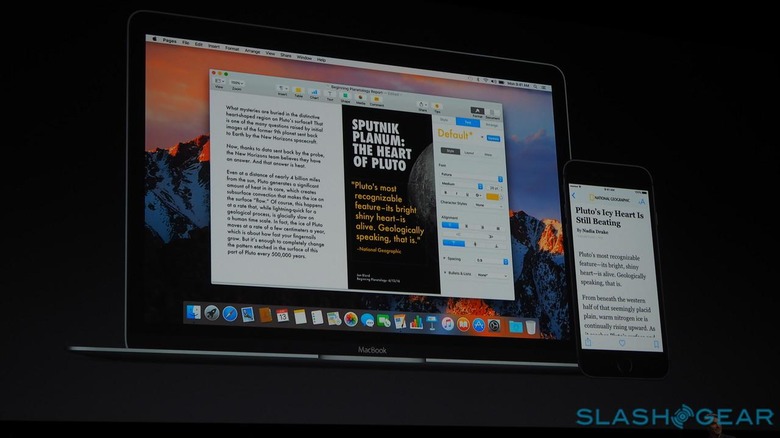 iCloud Drive is getting a number of improvements as well. Now your desktop can be stored to the cloud, with all documents available everywhere across devices. iCloud can now be used to automatically store older files that aren't accessed locally, freeing up storage. Files that aren't needed anymore, such as web cache, trash can, and old iPhone backups can be automatically deleted every 30 days, for example.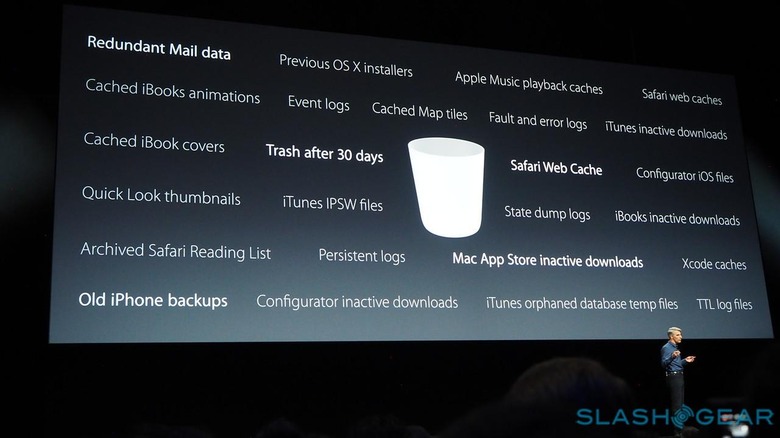 Lastly is Apple Pay becoming available via a button in Safari. Users can make online purchases on websites, with authentication via Touch ID on a pair iPhone, or on a paired Apple Watch.