No, Bill Gates didn't buy a $645 million hydrogen-powered superyacht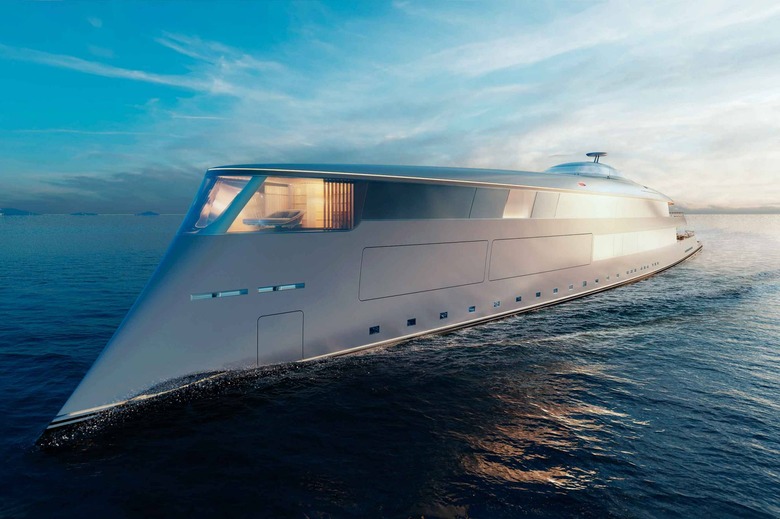 As rumors go, it had it all: billionaire Bill Gates was joining the super-yacht set, but with a striking – and ridiculously expensive – hydrogen powered model with its own built-in waterfall. Who'd begrudge the Microsoft-founder-turned-philanthropist a little insane luxury, right? Problem is, according to the maker of the Sinot Aqua hydrogen yacht, it's not actually true.
Developed by Sinot Yacht Architecture & Design in collaboration with Lateral Naval Architects, Aqua is a 112 meter long vision of what a greener super yacht might look like. Rather than diesel engines, it relies on a hydrogen electric system, with twin liquified hydrogen tanks.
Thanks to a fuel cell – much like that in the Toyota Mirai or Honda Clarity, only a whole lot larger – that hydrogen can be converted into electricity. The only byproduct would be water. Green, though, needn't mean slow: the yacht's designers suggest it could cruise at 10-12 knots, hit a top speed of 17 knots, and have a range of 3,750 nautical miles.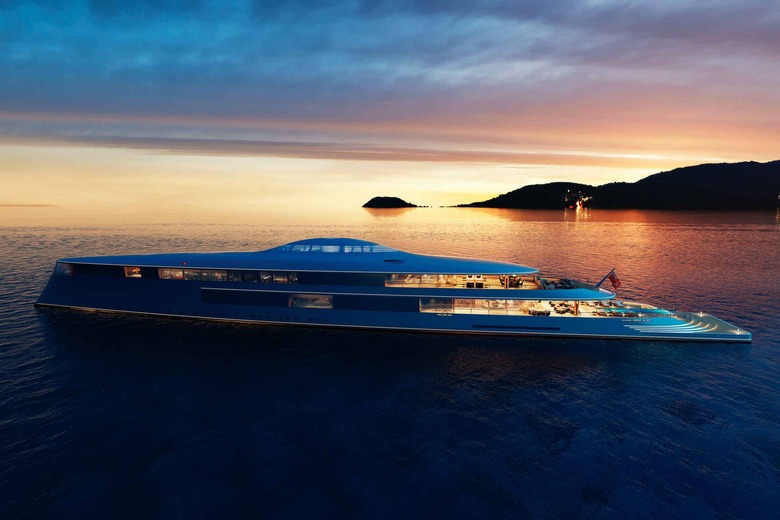 That performance was combined with incredible luxury, including an owner's suite which nestles at the front of the upper deck. That makes for a spectacular observatory with 180-degree views. The rest of the interior is a mixture of Vegas glitz and open-plan state rooms akin to what you'd find in a high-end hotel. Plenty of space, therefore, for up to fourteen guests and a crew of 31 to support them.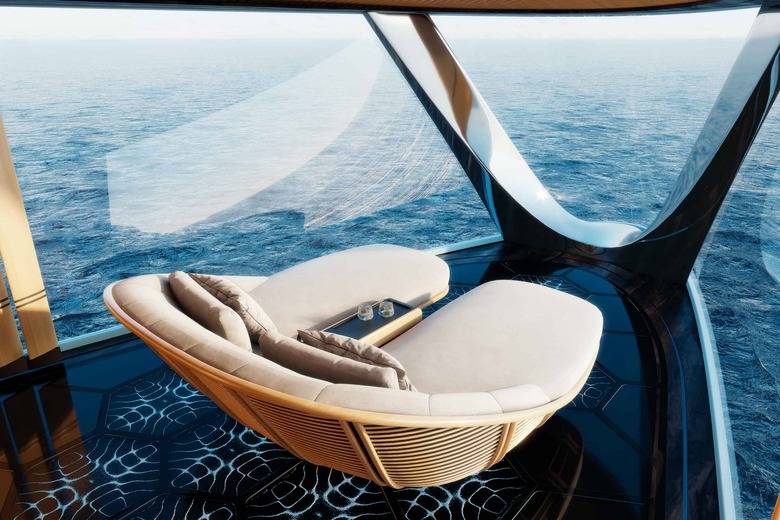 Given Gates' interest in green energy (and, charitable Foundation spending notwithstanding, considerable bank account) it didn't seem too far fetched when rumors surfaced over the weekend that he was the "discerning, forward-looking owner" that Sinot had said it was targeting when it unveiled Aqua last year. Now, though, the company is denying that completely.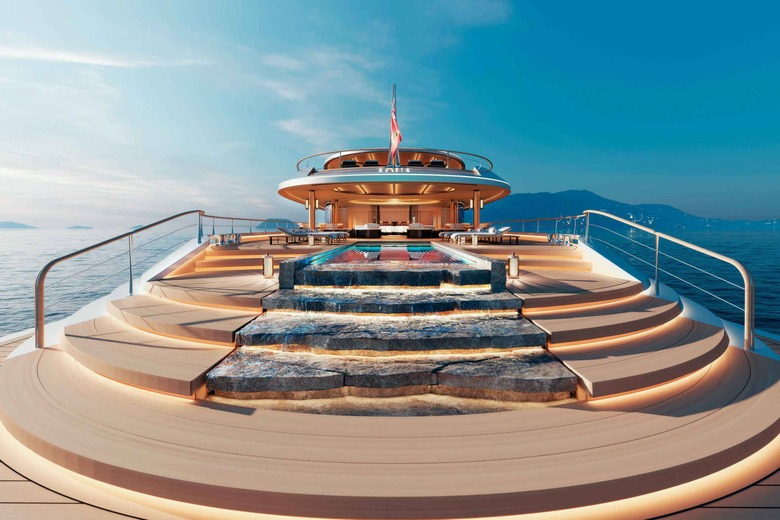 "The Hydrogen concept Aqua is not linked to Mr Gates (or his representatives) in any form or matter," Sinot Yacht Architecture & Design said in a statement today. "Sinot has no business relationship with Mr Gates."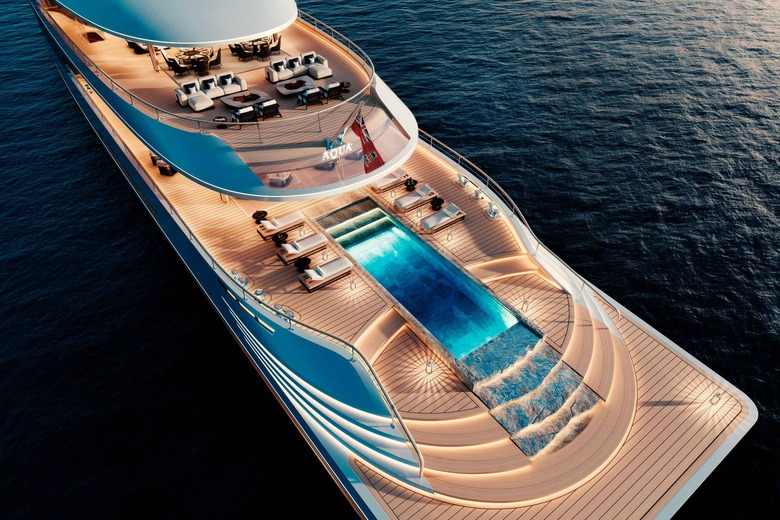 As for the Aqua itself, that's just "a concept under development and has not been sold to Mr Gates," the company insists.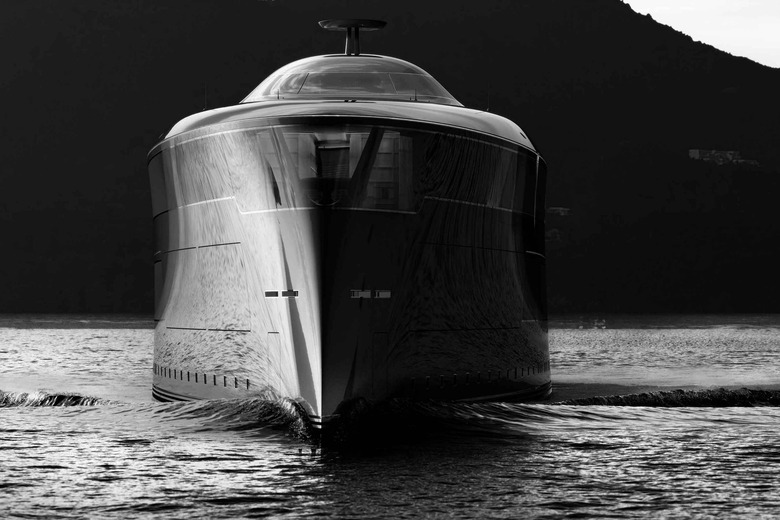 It's unclear how The Telegraph, which originated the rumor, came about its information. It claimed shipbuilding sources suggested that Gates' intention for the yacht's production was to also add in more traditional diesel engines, over concerns that hydrogen infrastructure simply isn't as widespread as would be necessary. It also claimed that Gates would have such a refueling station constructed at the yacht's home port.