Sinn Dual Strap wants an Apple Watch opposite a regular one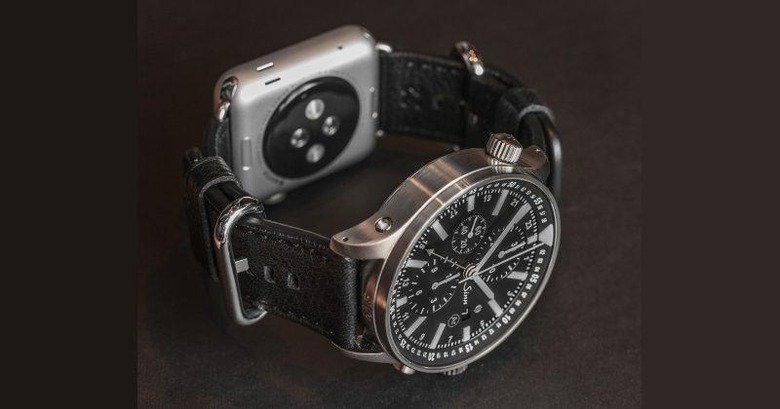 Not everyone likes smartwatches, but even those who have sworn loyalty to the intricate beauty of mechanical time pieces do sometimes wish their beautiful timepieces could, in fact, do more than tell the time (or date). While there are already some compromises available, like analog watches with hidden digital displays, German watch maker Sinn has what is probably both the most imaginative but also most awkward solution: a strap system that allows you to wear both a Sinn mechanical watch as well as an Apple watch.
In theory, you will no longer have to choose between one or the other. You can wear both, if you prefer, with one watch on opposite sides of your wrist. It's up to you whether you want Sinn to be on top with the Apple Watch under your wrist or vice versa. But those who will buy into this Sinn strap system probably want to flaun their Sinn anyway, so it will most likely end up being the more visible face.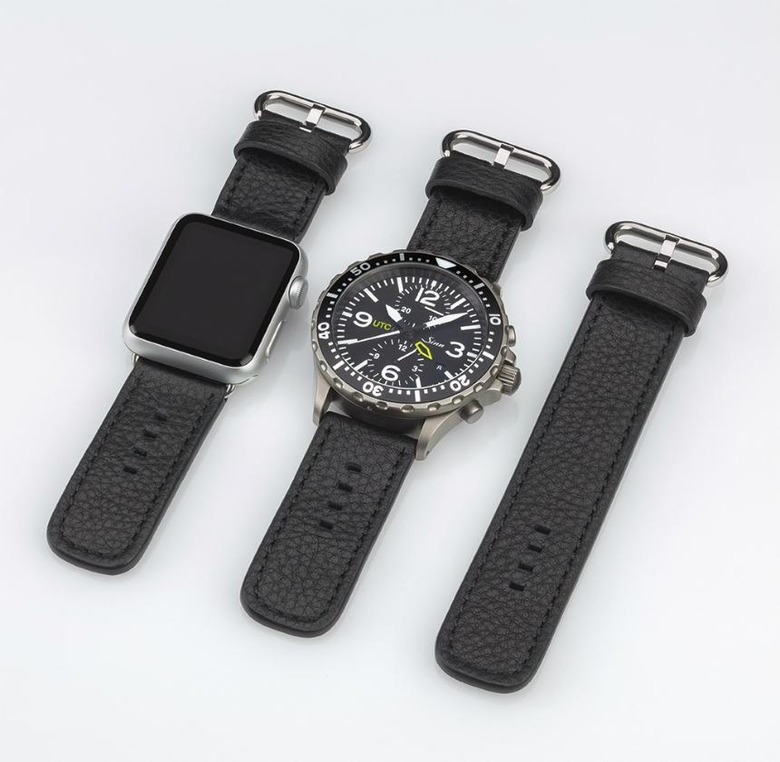 The strap system is made up of two pairs of regular looking but extremely short straps, one for each watch, which are too short to fit any wrist. The idea is to sort of daisy chain the two watches together to make one whole strap. Sinn does have a longer "connecting strap" hat you can use if you want to wear only one or the other, depending on your mood or situation.
There have been "smart" analog watches that have indeed tried to hide some digital brain in the buckles or the strap, but Sinn is probably the only one that actually allows you to use a full smartwatch, in this case an Apple Watch, instead. It's definitely going to be a head turner, but probably not always for good reasons. You also risk scratching or damaging whichever watch sits at the bottom when you forget there is a glass piece there.
It will also cost you quite a bite. The Sinn Dual Strap system $210, but when bought together with a Sinn watch, it gets a discounted $120 price tag. Factor in the price of an Apple Watch itself, and you've got a pretty expensive watch pair.
VIA: A Blog to Watch