Sinister gamepad hands-on: a modular crossover oddity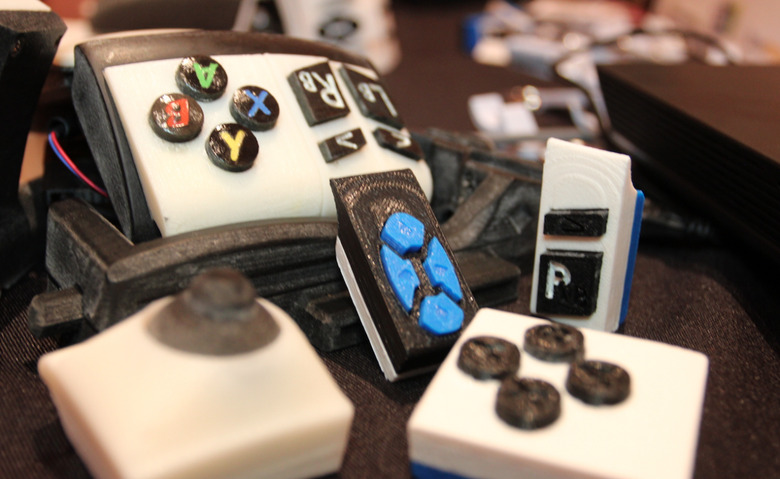 While there's been one whole heck of a lot of oddities appearing in the gaming space this year at CES 2014, one of the strangest has to be the Sinister gamepad from Tivitas. This machine has gone through a lengthy set of development phases that's still going on today – you'll notice that these units are made of custom-fitted bits and 3D-printed prototype parts. Most important of all – what exactly is it? Sinister is certainly a mystery to behold, that's for certain.
What you're looking at is a transition point between the gaming console world and the PC gaming universe. This device is like the missing link between the gamepad – like the DualShock 4 or the Xbox controller series – and a mouse. At the moment you'll be using it connected to a mouse, this device instantly assuming the mouse's abilities – and some of those usually tuned to a keyboard.
Sinister is currently plug-and-play with both Windows and Linux as it works with open source Linux coding inside. You'll find full plug-and-play switching in this device's "flux" elements – those are the various button sets and switches.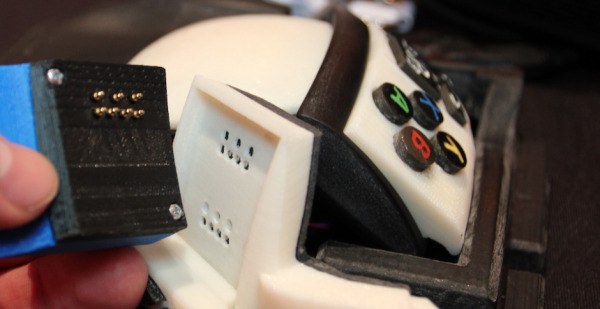 You'll be able to adjust every bit of this controller to fit the size and shape of your hand, and you'll be able to switch between four different distinct user modes as well.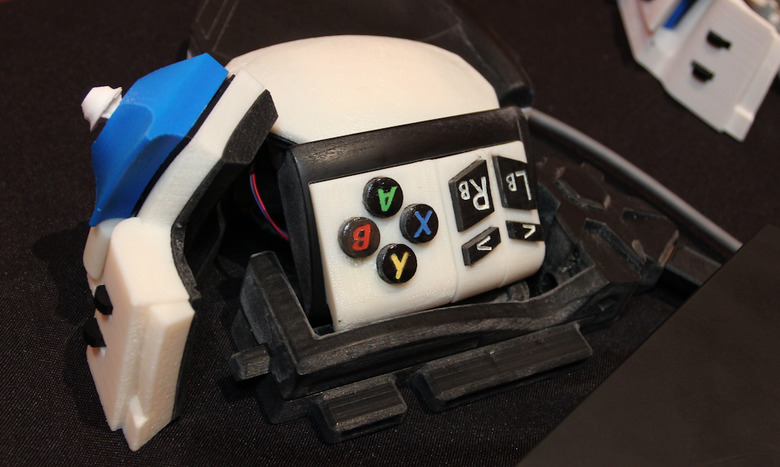 You'll be able to work with it as an Xinput device – as a gaming controller, that is. You'll be able to use it as a regular mouse. You'll be able to use it as a DirectInput device with keys mapped manually – by you – to the device's various buttons – and finally you'll be able to use Sinister as a hybrid mouse and keyboard.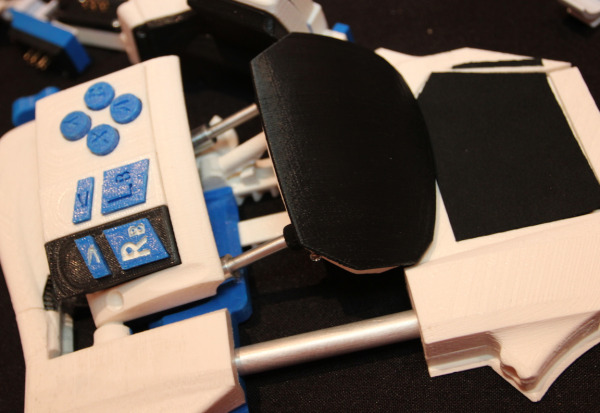 Under the hood, the folks at Tivitas have also included ViviTouch HD haptic feedback. In practice this means that you're feeling recoil from a rifle firing in the palm of your hand – very excellent to feel in real life. Now we'll be wishing we had it all the time – spoiled!
This machine is hitting the KickStarter circuit soon. Have a peek and dive in for a delivery inside 2014 – crossing fingers!