Sinemia adds direct movie ticket sales for more than 400 US theaters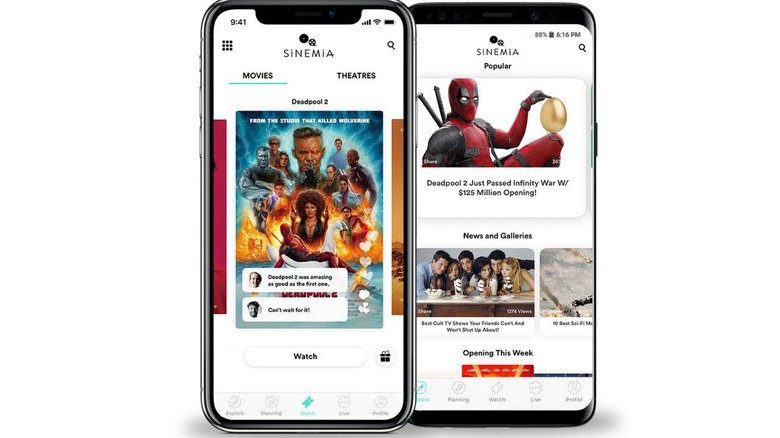 MoviePass competitor Sinemia has announced the launch of direct movie ticket sales through its website and mobile app. With this new service, people planning to see a movie can buy the tickets through Sinemia, which covers hundreds of theaters across the US. The ticket purchasing platform is available to both Sinemia subscribers and the public in general.
Sinemia offers monthly movie ticket plans starting at $12.99/month, enabling customers to see up to three movies per month. The company's classic plan covers any theater with no blackout dates and support for ticket rollover and advance ticket options.
The company also offers a "Plus" tier with two plans that adds 3D, IMAX, and 4DX movies to the offerings. For customers who want to see a new movie every day, there's also a substantial $89.99/month plan that includes 30 movie tickets under the "Classic" plan tier.
The new direct purchasing option enables moviegoers to buy a movie ticket even if they don't have a Sinemia subscription. The company has partnered with more than 400 theaters in the US to offer these ticket sales. The purchasing platform includes reserving seats, buying advanced tickets, and more.
Sinemia CEO Rifat Oguz said:
At Sinemia, our focus is to help as many moviegoers as possible enjoy an affordable and better moviegoing experience. While our customers are pleased that we are the only subscription service that continues to provide advance tickets to any movie for any showtime at any movie theater, we are constantly seeking to improve. Our mission is to include every movie theater in the world with our direct ticketing service, so that we can eventually serve every moviegoer globally.