Simpsons Christmas Episodes list shared for Disney+ streaming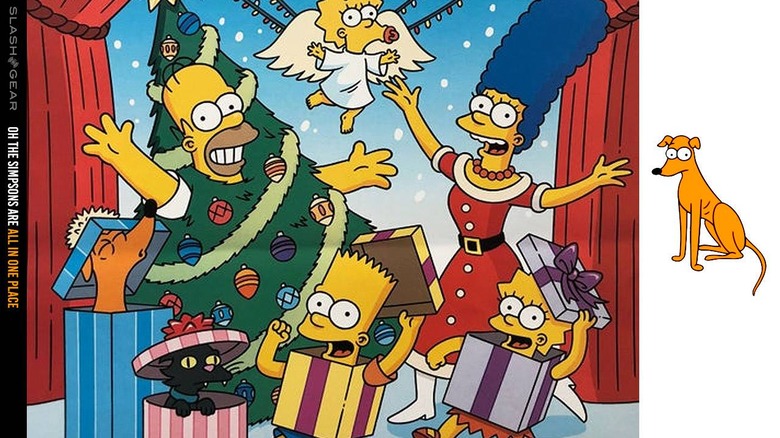 The best – and complete – list of Simpsons Christmas Episodes was shared by the official Simpsons license-holding promo group. As such, we're about to get in the holiday mood, Disney+ style. That's not the only place The Simpsons exist in this cruel, unforgiving world, but it's currently the most likely place most SlashGear readers will have access – but either way, here they are!
Early Simpsons Christmas
The independent television show The Simpsons got its start with a Christmas-themed episode. As such, you'll want to start right at the beginning with Season 1, Episode 1: "Simpsons Roasting On An Open Fire." This was the eighth episode produced, but the first to ever be aired on television, December 17, 1989.
• S1 E1 Simpsons Roasting On An Open Fire
• S2 E1 Bart Gets an F
• S7 E11 Marge Be Not Proud
• S9 E10 Miracle on Evergreen Terrace
• S11 E9 Grift of the Magi
• S12 E8 Skinner's Sense of Snow
• S13 E6 She of Little Faith
In essence, this first episode, also known as "The Simpsons Christmas Special", ushered in the 90's. It is there that Homer first brought home Santa's Little Helper. Thus the tradition was begun – the second-most fun tradition in The Simpsons' universe!
Obviously the most fun tradition is the Treehouse of Horror collection, but you knew that. You KNEW that in your heart! The image you see below is from "The Nightmare After Krustmas", part of the modern era.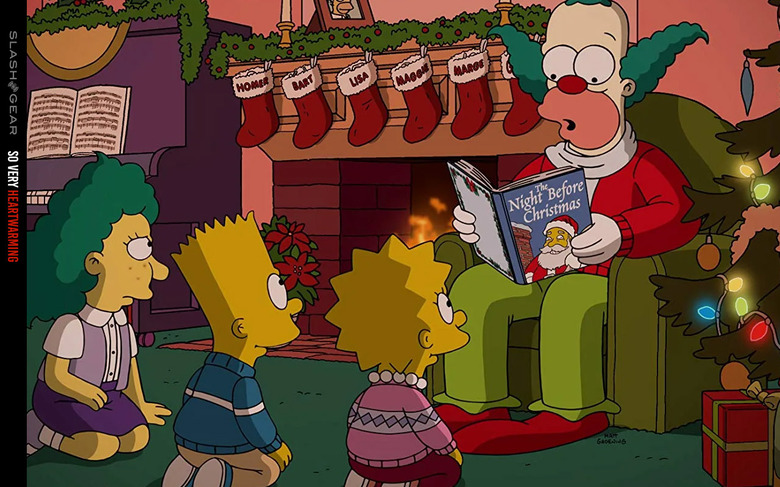 Modern Simpsons Christmas
More episodes here roll with Simpsons Christmas goodness, starting with copyright infringement and an alternate episode title "The Simpsons Christmas 2". This episode includes a loosely connected plot that hinges on the song "Everybody Hates Ned Flanders" and spends most of its time sorta... not really... connected to winter at all.
• S14 E18 Dude, Where's My Ranch?
• S15 E7 Tis' the 15th Season
• S17 E9 Simpsons Christmas Stories*
• S18 E9 Kill Gil, Vols I & II
• S18 E10 The Nightmare After Krustmas
• S22 E8 The Fight Before Christmas
• S23 E9 Holidays of Future Passed
• S25 E8 White Christmas Blues
• S26 E9 I Won't Be Home For Xmas
• S29 E9 Gone Boy
• S30 E10 Tis the 30th Season
• S31 E10 Bobby, It's Cold Outside
*This episode "Simpsons Christmas Stories" shows the power of the Treehouse of Horror format, as it splits into three parts for smooth-as-possible digestion. You've been eating nothing but Christmas Cookies and drinking nasty eggnog, might as well take it easy!