SimCity Social kicks off on Facebook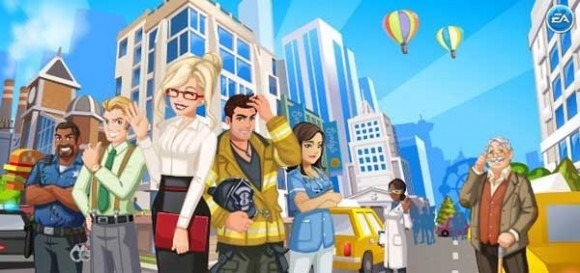 Fans of social games on Facebook have a new game to choose from with EA announcing that SimCity Social has officially launched on the social network. SimCity Social is a collaboration between Maxis and PlayFish that is published by EA. The companies promise SimCity Social will have the hallmark features that fans of SimCity have loved for decades.
Those well-known and loved features of SimCity are also combined with social interaction with social city building. EA says that there are no linear paths to follow in the game. The cities evolve as a direct result of player driven choices allowing creative freedom. Players act as mayor of the virtual cities and deal with unforeseen issues like fires, crime, and pollution.
Social interactions do involve visiting a friend's city, but there is more to the game than that. Players can choose to build friendly relationships with other cities or developed a rivalry using the dynamic friend and foe system. The game offers several options to grow cities and players are forced to react to unexpected events that change the destiny of the city and relationships between other cities. The game is available to play right now.