SimCity Offline mode coming soon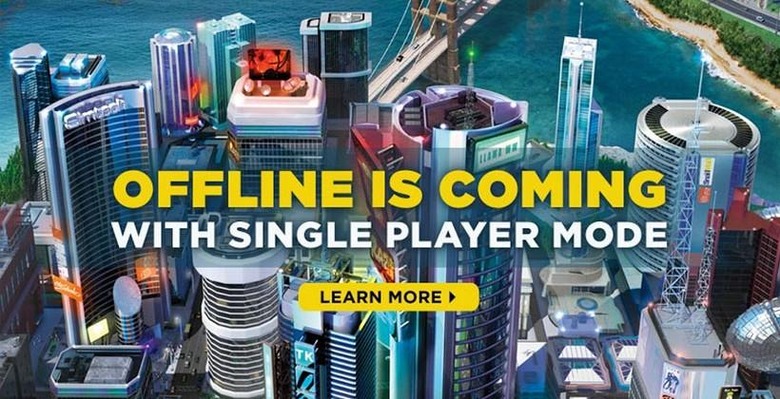 SimCity is a game that has been around for a long time and many PC gamers have fond memories of playing. The latest version of the game launched last year and proved to be popular from the start. There was one thing about the game that bothers a lot of players though.
That bothersome thing was that the game required the internet to play. That means that gamers on notebooks couldn't take the game with them on the go to play if they didn't have web access of some sort. It also left gamers unable to play when their web connection at home was down.
In January of this year word surfaced that offline mode would be coming to SimCity with the tenth update for the game. This week reports have surfaced that the long anticipated offline mode for the game is in final testing.
The tip came in a tweet from the official account for the game that said update 10 is in final testing. No firm launch date was given, but if it is in final testing presumably it will land shortly.
SOURCE: IGN