SiliconPower unveils speedy E20 SSD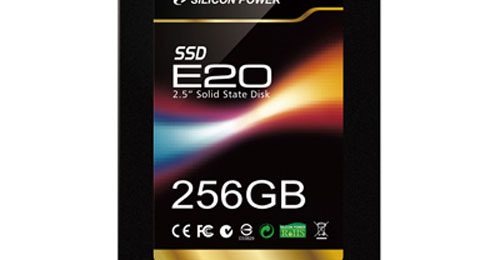 SiliconPower has all manner of storage devices in its lineup of offerings. The company has added a new and fast new SSD to its offerings today called the E20. The SSD has some cool features like DDR2 DRAM cache memory implementation that claims to eliminate lag and help enhance read and write performance.
The SSD also has a special circuit current sensor that can detect abnormal or fluctuating power currents and help protect your data from being lost during write operations. Other features include SMART support and the SSD has a maximum capacity of 256GB.
The E20 supports TRIM command and has a 2.5-inch form factor. It uses wear leveling for a long life and is shock and vibration proof. Several capacities are offered including 32GB, 64GB, 128GB and the 256GB version I already mentioned. The SSD has a maximum read rate of 250MB/s and a max write speed of 230MB/s. Pricing is unknown at this time.