Signal launches encrypted video calling for everyone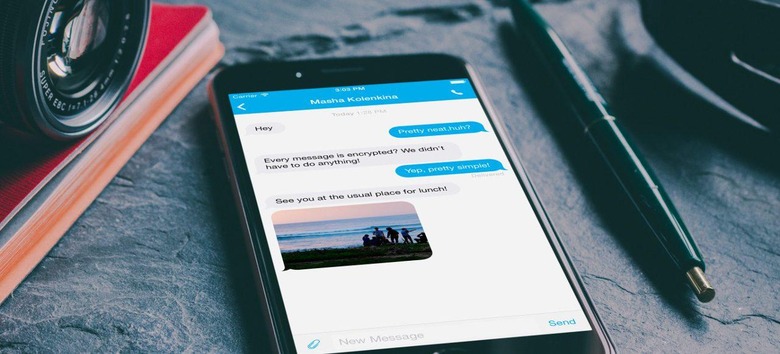 Open Whisper Systems has announced that its previously launched encrypted video calling feature in Signal has been taken out of beta and is now available for all users to enjoy. The feature first arrived as a beta that users had to opt-in to use; now it is available to anyone using the most recent version of the iOS or Android app, making it easy to make end-to-end encrypted video calls.
Signal, for those unfamiliar, is a messaging platform that offers encrypted communications between users, something that has grown in popularity in light of Snowden's leaks and ones that have followed, most recently being the Vault7 dump. The video calling feature enables two users to engage in video calls that are likewise encrypted, and Open Whisper Systems says the call quality is better now that the feature is out of beta.
The company goes on to detail a potential privacy issue and the solution for iOS users specifically, namely iOS 10's CallKit feature. Thanks to this, Signal calls can be answered from the lock screen using a single touch, but those calls will also show up in the phone's 'recent calls' list.
That is an issue for some users who don't want their Signal contacts to be shown in that list, which is synced with iCloud, and so by default Signal will only show those call logs as being from a 'Signal user.' However, anyone who isn't concerned about the actual contact being listed is able to opt-in to have the person's actual name and number included in the 'recent calls' list.
As well, Open Whisper Systems says that per the latest app updates, Signal can try to make a peer-to-peer connection for calls if the users prefer. This could expose one's IP address to the recipient of the call, but has its own benefits, such as less latency. This type of connection will only be used if you're getting a call from one of your contacts, or if you're making the call yourself, and only when possible.
SOURCE: Open Whisper Systems