Signal encrypted messaging app starts testing emoji reactions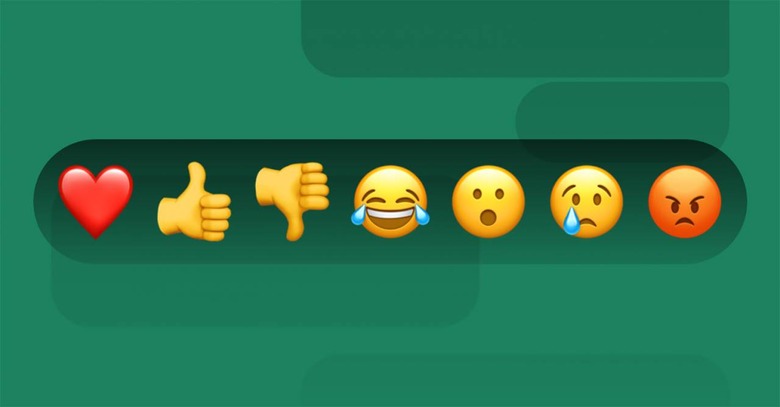 Encrypted messaging app Signal has announced a new feature that is currently being tested with beta users: emoji reactions. The new feature mirrors a similar reaction system offered by Facebook Messenger and a number of other major messaging platforms. As you'd expect, Signal users can leave a smile, angry face, or other reaction on individual messages.
Emoji reactions are a convenient way to express a sentiment without actually going so far as to publish a message. This is particularly useful during times when you want to acknowledge that you read a message, one that doesn't require an entire message in response. It's also useful for those times you want to respond to an older message but don't want to bring it back up in chat.
In an announcement on Monday, Signal said that it had started testing emoji reactions in its encrypted messaging app, though you'll need to download the latest beta release in order to try it out for yourself. Signal notes that this feature improves 'the group experience' for users — only the person who shared the message will get a notification about the reaction, meaning you won't disrupt an entire group of people for a simple response.
Once the feature arrives for everyone, you'll notice small emoji reactions on messages that receive them. Other people in a group chat will be able to see reactions you leave on messages. You can download the Signal beta apps for iOS through TestFlight, Android through Google Play, and directly from Signal for desktop users.
For those unaware, Signal is a very popular messaging app alternative to Messenger, WhatsApp, and other similar products. The big feature is encryption, enabling users to have private conversations without concerns about stored chat logs or nosey advertisers. The app is free to use and is joined by similar products like Threema, Wickr, and Telegram.