Signal encrypted messaging app on iOS now supports iPad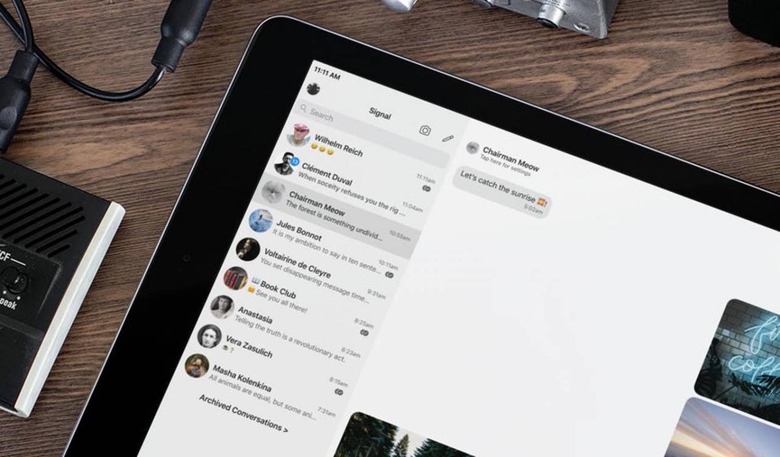 Popular encrypted messaging app Signal has finally added support for the iPad, enabling Apple device users to link their tablet to their account. Until now, users were only able to access their messages through their iPhone, a minor annoyance for those who enjoy multitasking on the larger slates. The update also brings integrated video trimming capabilities and more.
Signal joins Threema, Telegram, and other messaging apps in offering consumers encrypted messaging for more secure conversations compared to unencrypted chatting services. Signal is free to download and remains very popular due to its combination of security, features, and cross-platform support. Unlike some alternatives, however, it has historically lacked tablet support.
With the release of Signal version 3.0 in the Apple App Store, Signal users can now access their conversations on the iPad by adding the tablet as a linked device. In addition, the update adds a number of other changes, including the ability to forward messages between threads.
As mentioned, the app also now features the built-in ability to trim videos, making it easier to share just the right moment from a video with others as short clips. Beyond that, Signal 3.0 also adds a landscape orientation option specifically for use on tablets.
Finally, Signal 3.0 brings the new option to quickly call or message someone by tapping on their avatar within a group conversation. The changes are ultimately ones of convenience, making the app easier to navigate and use, particularly across the devices the user already owns. The update is available to download now.