Sign in with Apple throws privacy shade at Google and Facebook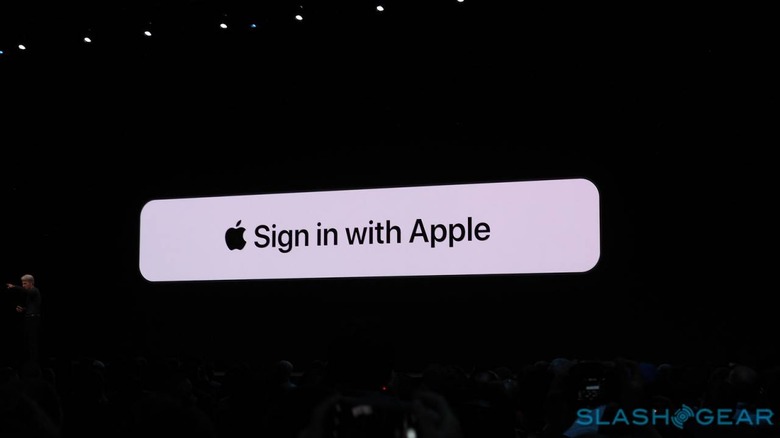 iOS 13 has a lot of big features coming along with it, but one area Apple focused on a lot today was privacy. As it turns out, Apple is taking a shot at single sign-on methods from Google and Facebook by introducing "Sign in with Apple." Apple bills this as an SSO method, just like the ones from Google and Facebook, except without all of the tracking.
That is, after all, one of the disadvantages to using SSO through Facebook or Google, as those two companies see what services you're signing into and can use that information for targeted ads. Apple, on the other hand, says that its own SSO solution won't be so heavy handed with tracking, potentially giving users more control over their data.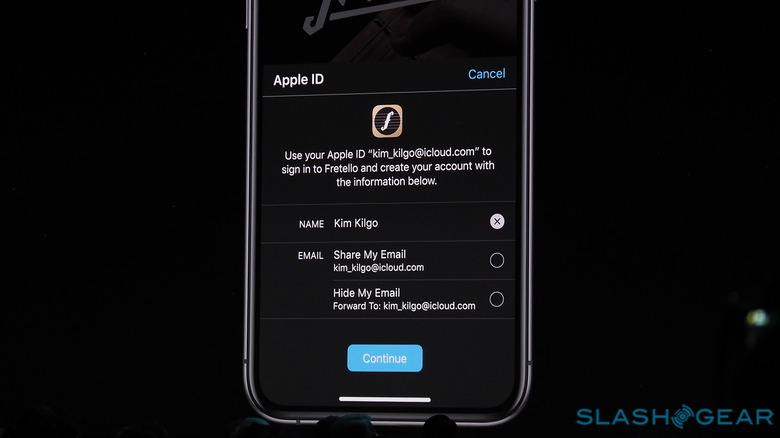 For starters, Apple says that Sign in will use Face ID for on-device authentication that doesn't reveal any personal information. That's a good start, but things get better when it comes time to submit an email address to these services you're logging into. You can choose to hide your real email address through Sign in with Apple, which in turn will see Apple creating unique random addresses and submitting those instead.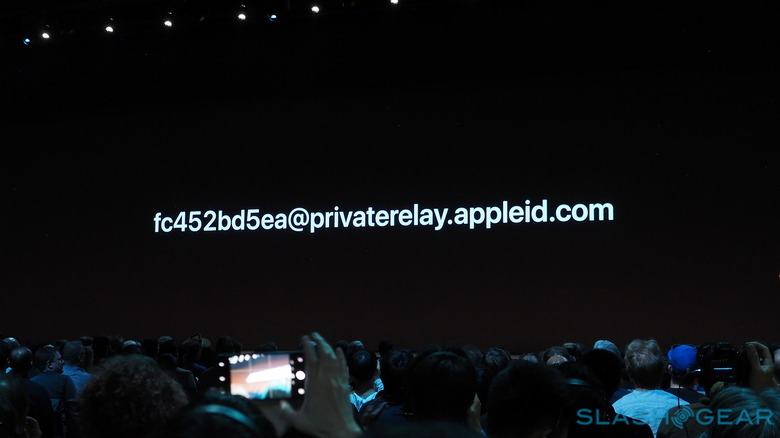 Apple will then forward any emails sent to those randomized addresses to your actual email address, and since a new random email can be created for each app you sign into, it'll be easier to block emails for specific apps while continuing to receive messages from others. Apple says that Sign in with Apple will be available across all of its platforms and also on the web, with an API for developers to implement Sign in with Apple buttons in their apps soon to be available. Keep it here at SlashGear for more news from Apple's WWDC 2019 keynote!