Sigma Unveils Three Zoom Lenses Featuring OS And HSM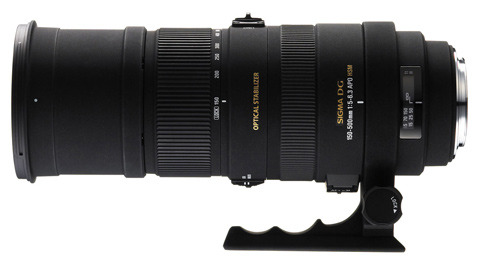 If you've been unsatisfied with Sigma's development in Optical Stabilizer lenses, here's some good news for you. They've drop three new zoom lens at PMA 2008, with OS ability of 4 stops of light equivalent. Better yet, the trio feature Hyper Sonic Motor for smooth, quite and fast auto-focusing.
The first one up is a huge telephoto zoom lens, the APO 150-500mm F5-6.3 DG OS HSM. It's may be 100mm longer on the wider end, but it's certain Sigma's answer to the OS version of Bigma (Sigma 50-500mm). It's often brought up against closer but more expensive rivals like Canon 100-400L IS or Nikon 80-400mm VR despite lacking lens stabilizer feature for two reasons. One, Bigma is 100mm longer and has reasonable sharpness at tele-end. Two, it's more than $500 cheaper than rivals on the street. The new OS version of allegedly Bigma II would certain benefit wildlife shooter on the budget.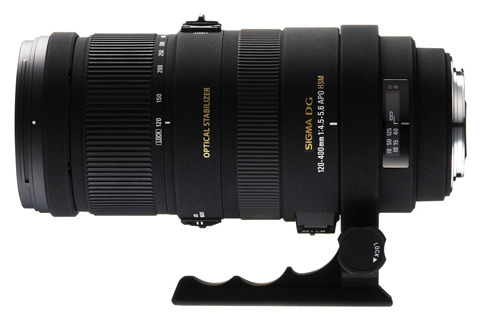 Next one is another telephoto zoom lens, the APO 120-400mm F4.5-5.6 DG OS HSM. It's an upgrade to the five years old 80-400mm F4.5-5.6 EX DG OS that've been criticized for inconsistent, slow and noisy auto-focus. It hasn't been the favor among Canon 100-400L and Nikon 80-400mm but it's relatively cheap on the web auction or forum For-sale section.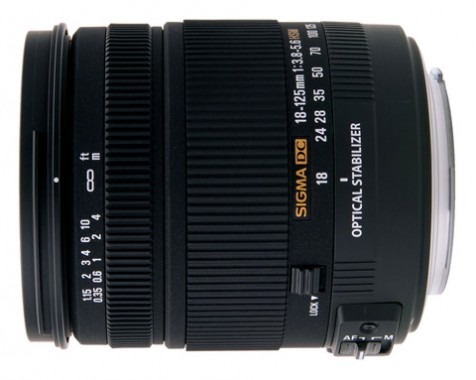 The last piece of Sigma OS zoom glass is a wide angle walk-around 18-125mm F3.8-5.6 DC OS HSM lens. It's indisputable an OS version of older 18-125mm F3.5-5.6 DC. But what puzzling me is the comparison to the longer ends 18-200mm f3.5-6.3 DC OS HSM that was announced recently. The more extensive the zoom range is usually contribute to more comprehensive lens construction, results in higher cost or inferior glass quality if the manufacturer targets to keep the cost down to competing market. Perhaps the shorter zoom distance on 18-125 is cheap, lighter or more superior in sharpness and bokeh department. We'll find one when it hits the shelf.
The trio is available for Sigma, Canon, Nikon, Pentax and Sony mounts, but the OS feature on 18-125 is not functioning for Pentax and Sony mount. Price and further availability has not yet announced.
[via sigmaphoto]
photo credit : dpreview