Sigma SD1 flagship DSLR breaks cover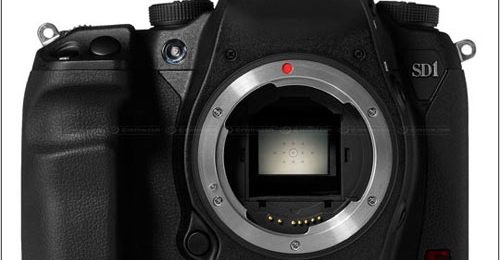 Sigma has launched a new DSLR camera and the thing is a beast. It has a 46MP 24 x 16mm APS-C sensor and a magnesium alloy body. The DSLR is also weather resistant and has sealed o-ring connections. That giant image sensor also has dual "TRUE II" image processing engines for high-resolution images with smooth gradations and fast processing.
The camera stores photos to a TYPE I CF card and does not support TYPE II CF cards. The autofocus system in the camera uses an 11 point twin cross sensor that improves the accuracy of the autofocus. The sealed design will keep moisture and dust from entering the camera body.
The SD1 has a 3-inch rear TFT LCD with a resolution of 460K pixels. The camera supports more that 40 Sigma lenses already on the market. Other features include a manual pop-up flash, hot shoe connector, and more. You might notice one glaring feature missing is video recording. At 46MP, this bad boy is pretty much aimed at the pro and they are presumably less likely to want to shoot video. Pricing is unknown, but this won't be cheap.
Via DPReview