Sigma protective lens made of clear ceramic debuts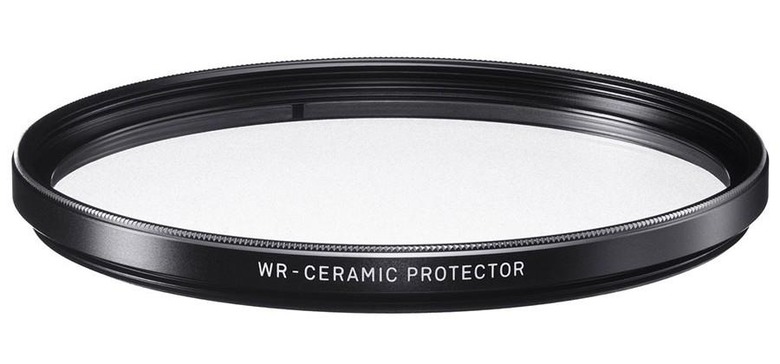 Sigma has been making lenses and cameras for a long time and the company has rolled out a new product that it claims to be a world's first. That new product is a sigma Water Repellent WR Ceramic Protector Lens filter. That lens filter is made of a Clear Glass Ceramic material that promises enhanced protective qualities for the lens.
The protector is billed as shock and scratch-resistant and was developed for Sigma in partnership with a glass manufacturer. The protector is made using a special heat treatment that precipitates microcrystalline spinel throughout the material and is ten times stronger than a conventional glass protective filter. It also has three times the strength of a chemically strengthened filter.
The protector is also fitted with a WR coating to repel water, dust, and oil allowing easy removal of fingerprints. The robust protection offered by the filter helps to keep the lens producing the best images over the longest time.
The protector has a Vickers hardness number of 700HV and while stronger than other protectors; it is up to 50% thinner and 30% lighter than previous Sigma filters. The clear ceramic material also has very high transmittance making it ideal for optical glass. Pricing and availability for the Clear Glass Ceramic is unannounced at this time.
SOURCE: Sigma