Sigma Design SOC's SMP8644, good candidate for Tivo S4?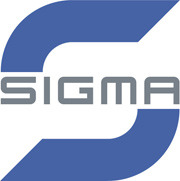 The image processor aims not only to please notices but video enthusiasts as well. The SMP8644 is capable of decoding advanced video codecs including H.264 MPEG-4 AVC, WMV9 VC1, AVS and HD audio codec to DTS-MA in full 7.1 Channels. A direct interface with additional studio quality image processor such as Sigma Design's dual channel solution with 12 bits image processing VXP9452 is also supported.
The multi-core media processor also boosts significant increases in CPU speed, memory bandwidth, and architectural efficiencies with a dual 32-bit DDR-2 memory controller capable of 667 Mbps double data rates. Let's see. Tru2way, high CPU processing speed, stellar image processor and audio decoder with a wealth of IO interface and networked streaming capability; SMP8644 sounds like a great candidate for Tivo Series 4! If they take this puppy into consideration, I may be the first to stand in line for Series 4.
[via news]