Sigma announces pricing and availability for new Art lenses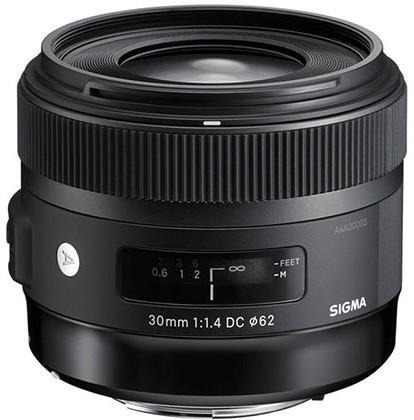 Sigma is a manufacturer of lenses for a variety of cameras that are on the market today. In late January, Sigma unveiled several new lenses in the company's Art line. When the company announced those new lenses in January, it didn't offer pricing or availability details. Those details are now available.
The company says that its updated 30 mm F1.4 DC HSM lens will be available in late March for $499 for cameras using Sigma, Canon, and Nikon mounts. The company's 30 mm F2.8 DN and 19 mm F2.ADN lenses will both be available for Micro Four Thirds and Sony E-Mount camera systems in late March for $199.
Sigma says that the 19 mm F2.8 DN lens is a wide-angle offering equivalent to 38 mm on the Micro Four Thirds system and 28.5 mm on the E-mount system. The minimum focusing distance for the lens is 7.9-inches. The 30 mm F2.8 DN lens has an angle of view equivalent to 60 mm for Micro Four Thirds cameras and 45 mm on e-mount cameras. It features a minimum focusing distance of 11.8-inches.
The 30 mm F1.4 DC HSM lens uses a new optical configuration of eight elements in nine groups with rounded aperture blades. The angle of view is equivalent to 45 mm on a 35mm camera and the focusing distance is 11.8-inches. The lens is designed to minimize field curvature and prevent loss of image quality at the edges of photographs. It uses a double-aspheric lens to minimize distortion.
[via Sigma]